What happened
Shares of Valeant Pharmaceuticals (NYSE:VRX), an embattled drug developer whose primary method of growth over the past couple of years has been via acquisitions and price hikes on its therapies, surged as much as 15% on Thursday for their third consecutive day of strong gains. The stock was up a more modest 9% as of the closing bell.
The likely culprits for this move appear to be carryover from its Tuesday morning earnings release and possible short covering.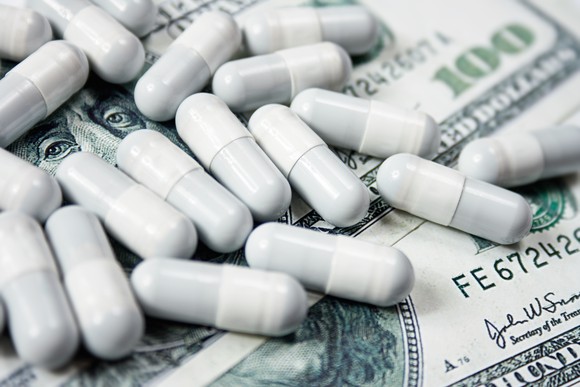 So what
On May 9, Valeant reported $2.11 billion in sales, which was down from $2.37 billion in sales in the year-ago period. However, a number of positives jumped to the forefront that really got investors excited.
For starters, Valeant announced that it reduced its debt by another $1.3 billion during first-quarter 2017 and that its total reduction since it began taking debt reduction seriously is $3.6 billion. The $1.3 billion reduction in the first quarter is a direct result of its sale of three medicated skincare products to L'Oreal for $1.3 billion. Cash on hand and operating cash flow were also used to help reduce debt during the quarter, though to a far lesser degree.
Valeant also increased its full-year earnings before interest, taxes, depreciation, and amortization (EBITDA) forecast modestly to a fresh range of $3.6 billion to $3.75 billion. This was up $50 million on the bottom and top ends. EBITDA is of particular importance to investors since...
More