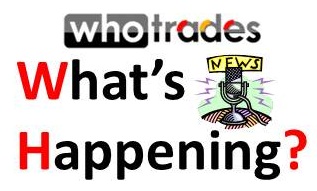 There is no S&P500 Earnings Release tomorrow. Please stay tuned for the update next week.
Important Data Releases:
Japan:
Tentative time Bank of Japan(BOJ) will release BOJ Press Conferenceby BOJ Governor.It's among the primary methods the BOJ uses to communicate with investors regarding monetary policy. It covers the factors that affected the most recent interest rate decision, the overall economic outlook, inflation, and clues regarding future monetary policy.
Canada:
10:00AM ESTRichard Ivey School of Business will release Ivey PMI, which measures the level of a diffusion index based on surveyed purchasing managers.