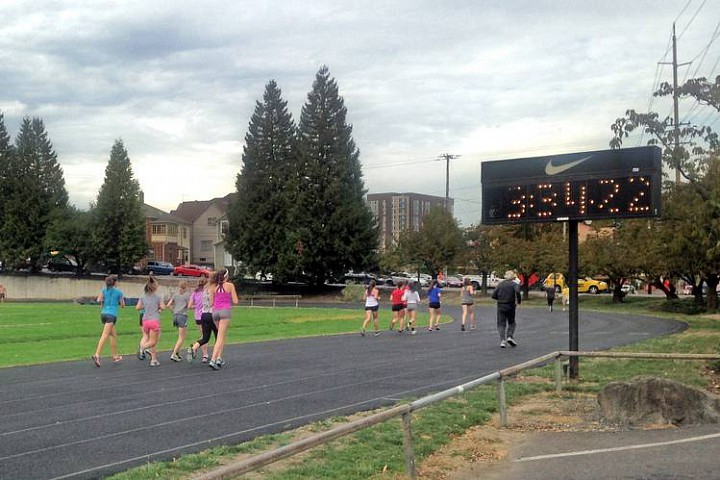 The track and field at Duniway Park here has become an unlikely pawn in the companies' game for control of the sportswear market. Baltimore-based Under Armour plans to move its global footwear operations into a building adjacent to the public park and has offered to fund a renovation at Duniway. In September, local officials gave permits to begin the work, which would add artificial turf fields and remove a digital clock with its rival's swoosh logo, among other changes.
The move has provoked ire from Nike, which two decades ago supplied funds and recycled rubber from used sneakers to resurface the Duniway track. Nike also sponsored the installation of the clock near the finish line, though maintenance of the park diminished after Nike's agreement with the city expired in 2000, according to the parks department.
For Under Armour, winning the rights to fund the track's improvements represents a significant foothold in its chief rival's home turf. Nike was founded in Oregon and its sprawling global headquarters, which hosts 9,200 employees across a 44-building campus, is less than 10 miles away in Beaverton.
Under Armour already has a small office in Portland, where it is hoping to tap into the network of footwear designers and engineers here as it plans to double its revenues by 2018 to $7.5 billion. "As Under Armour continues its global expansion, Portland has emerged as a strategic hub for the brand, specifically in footwear and innovation," said spokeswoman Diane Pelkey. The company is...
More