Health care investors were blindsided on Thursday afternoon when Dow Jones reported that CVS Health Corp CVS is exploring a $66 billion bid for Aetna Inc AET. As expected, Wall Street analysts have a lot to say about the potential deal.
In a new note on Friday, Citigroup analyst Alvin Concepcion said a marriage between CVS and Aetna makes sense in principle as the health care industry prepares for a major new competitor in Amazon.com, Inc. AMZN.
"In sum, we see this potential deal as both evolutionary and revolutionary given the dynamic healthcare environment and push toward consumerism coupled with a challenged retail backdrop and the need to combat a looming AMZN threat," Concepcion said.
A $66 billion deal would be a tough pill for the $73 billion CVS to swallow. Read more
Some downside still holds.
$CVS
, CVS HEALTH CORP / D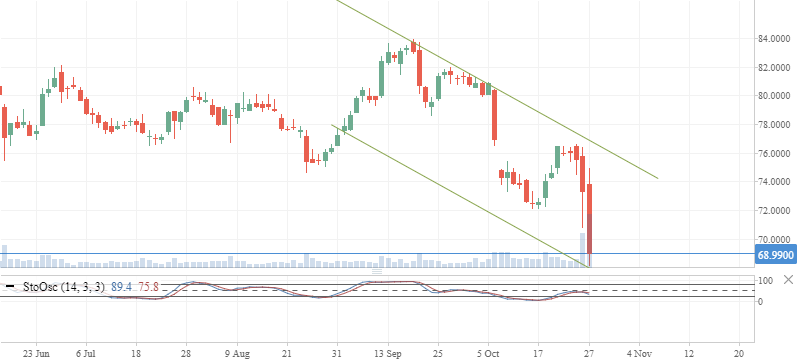 The upside looks limited.