Commodity 'has seen an interesting demand change,' IG says
China's steel mills notched record daily production in June
Bruised in 2013, beaten in 2014 and then battered in 2015, iron ore is now battling back. Futures in China surged on Monday above the closing high seen during the height of a speculative boom in April as factory gauges signaled stimulus continues to bolster manufacturing in the top producer.
The September contract jumped 5.5 percent to 486.5 yuan ($73) a metric ton on the Dalian Commodity Exchange, topping the April close of 474 yuan to end at the highest level since February 2015. In Singapore, SGX AsiaClear futures for September rose 6.3 percent to $58.95 a ton, signaling gains in spot prices.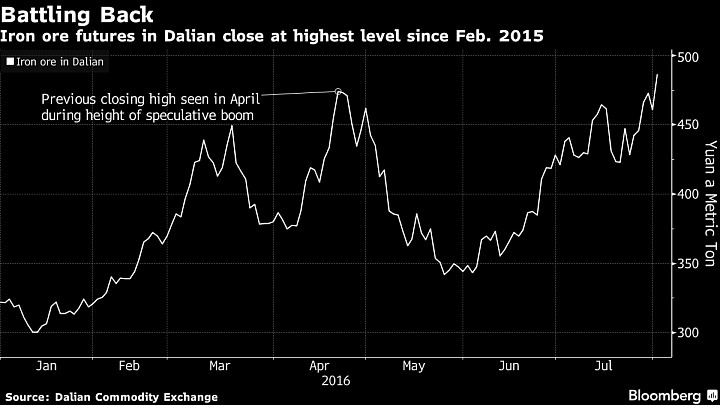 The steel-making...
More