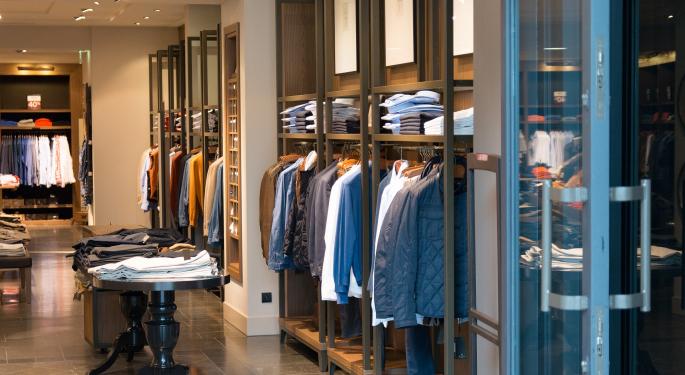 The following are partial highlights from Kohl's Corporation KSS Q1 conference call. The company missed top and bottom line estimates.
Kohl's effectively manage discretionary spending, but we're not able to leverage expenses on a sales decrease.
Men's and Women's were better than the company with strength in active across both of those categories.
On the SG&A line, every area of the company was able to pull back on its planned expenses to allow us to spend slightly less than last year in dollars versus our expectations originally of a 3-4 percent planned increase.
Greatness Agenda
Kohl's launched Stride Rite in Kids Shoes and relaunched new balance in Active area. Launch of Strive Rite helped Kids Shoes to outperform and new balance achieved 19 percent comp in the quarter.
Kohl's relaunched SONOMA in the first quarter and have been happy with the results from both Men's and Women's as they have seen improvements versus their prior trend.
During the quarter we also launched Reed from Reed Krakoff in handbags as improving our Accessories assortment has been a goal for us and it's off to a very good start.
Kohl's continues to invest in technology and training in our stores to allow us to ship-from-store and provide buy online, pick up in store capabilities providing faster shipping times and more convenience for our customer.
In the first quarter, ship-from-store was 15 percent of our online demand and buying online, pickup-in-store was 3 percent.
Q3 In Review
Comp sales decreased 3.9 percent for the quarter.
There was higher credit income and lower corporate expenses. By credit share sales was 58.8 percent, up 81 basis points from last year. Logistics expenses were also less from last year.
Kohl's ended the quarter with $423 million of cash and cash equivalents, a decrease of $772 million from last year.
All of the decrease is due to lower receipts. Receipt flow year-over-year should be normalized by the third quarter of 2016.
Q&A
"Our private brands underperformed our national brands, national brand penetration went up almost 200 basis points again. The trend line on some of the private brands particularly SONOMA definitely improved when we re-launched it," CEO Kevin Mansell stated.
What's the minimum cash balance you're comfortable with on the balance sheet and what's the best way to evaluate share repurchase versus almost a 5 percent dividend yield going forward?
"Well I think the number one priority for cash is to fund our growth so we'll continue to invest in digital technologies and to drive that business or our CapEx for this year is $825 million that remains the case," CFO Wesley McDonald stated.
© 2016 Benzinga.com. Benzinga does not provide investment advice. All rights reserved.