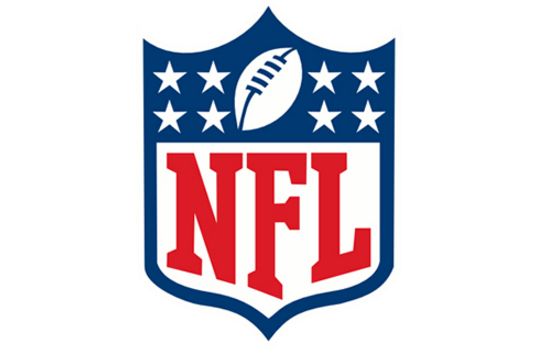 Sports is similar to financial markets in that there's a betting process on what (or who) will do well and what (or who) will not.

The main dissimilarity is that sports betting is fully a zero-sum game given there are distinct winners and losers. And technically it's a negative-sum game as the house fashions bets such that is effectively makes a royalty off the total monetary volume of wagers.
If you invest in cash-producing financial assets and hold them for a long enough period of time, it's very likely you'll make money doing nothing as real wealth is being created. Economic growth, on the other hand, is not a zero-sum game.
In this article, I've likened each NFL team to a particular stock and also made predictions regarding win-and-loss over/under predictions based on the current Las Vegas consensus. And also who I think will win each division, conference, and Super Bowl.
_____
NFC
NFC East

Dallas Cowboys = Goldman Sachs (GS)
Like the Cowboys, Goldman Sachs (GS) is a glamor firm that gets a lot of media attention largely based on reputation. But it doesn't change the fact that its returns, especially adjusting for risk, haven't been all that great over the past 20 years, just like the Dallas's .500-ish record over the same span.
Since 1997, the S&P has returned 5.2% while Goldman has returned 7.2%. A little better, but Goldman's volatility has been 2.3x as high.
Dallas seems to have found itself a decent quarterback in Dak Prescott, but I believe the lack of film, the best offensive line in football, perhaps the best running back in football, have all helped to obscure his deficiencies. Similar to Colin Kaepernick with the 49ers, when he had the best team in football around him, his lack of accuracy and mediocre ability in reading a defense were masked. In terms of all-around skill, Prescott is more accurately a lower-tier starter rather than the guy most Cowboys fans believe.
Las Vegas Consensus: 9.5 wins
I'm going to take the over, but just barely, as 9-10 wins sounds right and I think there's probably a 75% chance they end up at 8-11 wins. But I think with the quality of their line, running game, and an average to slightly above average defense, they get up to 10.
Projection: 10-6

New York Giants = JPMorgan (JPM)

The Giants are a fairly well-run team. Their results are never stellar and they have a reputations below that of the Cowboys, making a JPMorgan comparison to Dallas's Goldman Sachs fairly reasonable.
The Giants, in my view, are an organization that's spinning its wheels. Eli Manning is not an elite quarterback and the organization is already planning on what comes after him as evidenced through the draft. They did have the 10th-best defense last year, and 2nd-best on the basis of points allowed. A 10-win defense and 7-8 win offense should get them to 8-9 wins.
Las Vegas Consensus: 9.0 wins
They did 11 last year. I don't think they'll repeat that so it's understandable that the betting market is bearish. 8-9 sounds right, and I'll go with the consensus.
Projection: 9-7

Washington Redskins = Mylan (MYL)

Washington, like Mylan, has been incompetently managed. Things seem to be going in the right direction for a while but it doesn't tend to last.
I'm not a huge fan of the quarterbacks in the NFC East and that extends to Kirk Cousins. He's a tier 2 quarterback, somewhat overrated, and management is having difficulty getting him signed long-term. The franchise tag will be expensive to use while the transition tag will allow them to match any competing offers.
This is an 8-win team with Cousins and a 4-5 win team without him.
Las Vegas Consensus: 7.5 wins
I think Washington can repeat its 8 wins from last year. The consensus has most of these win totals about right.
Projection: 8-8

Philadelphia Eagles = Home Depot (HD)
The Eagles are kind of boring similar to a visit to the Home Depot but both entities have been on the way up recently. The Eagles drafted Carson Wentz in the 2016 draft who appears to be a good pick, much better the Rams' selection of Jared Goof in the spot ahead.
Philadelphia has a fairly average defense and an average defense that should get better as Wentz develops. This basically makes them a perfect 8-8 candidate.
Las Vegas Consensus: 8.0 wins
Las Vegas has it about right.
Projection: 8-8
I think Dallas should be the favorite to win the division, but it's hard to pick more than one team making the playoffs, as the Giants should regress, the Redskins are likely to stand pat, and the Eagles should improve a little bit but not enough.
NFC South

Atlanta Falcons = Apple (AAPL)
You might think, aren't the Patriots supposed to be Apple? No, because I think that Atlanta is the best team in the league. The fact that they blew an easy Super Bowl win – up by four possessions with a little more than a quarter to play – doesn't change that fact.
If not for Shanahan's idiotic aggressiveness – e.g., snapping the ball with 20 seconds left on the game clock – and very stupid play-calling – e.g., passing up a chip shot field goal to seal the game in favor of pass plays, not running the ball and doing otherwise common sense stuff – Atlanta would have shiny title rings on their fingers.
Shanahan and his utter stupidity blew it and, as a guy who lives and breathes football, it'll likely eat at him the rest of his life.
What's up with other teams handing New England Super Bowls?
Atlanta has the best offense in the league, but defense needs to remain its top priority. Will Shanahan's departure to San Francisco cause a pullback in the offense's effectiveness?
Las Vegas Consensus: 9.5 wins
The betting market is bearish on Atlanta's prospects. They did win only 11 games in the regular season last year, though this was somewhat unlucky (though should have won 12-13). They outscored opponents by about 9 points per game, with a 134-point differential spread over 16 games.
I'm betting they can repeat last year's 11-win mark even if they technically do regress.
Projection: 11-5

Tampa Bay Buccaneers = Cisco (CSCO)
Both achieved their peaks in the early-2000s and have been mediocre since. Tampa Bay was once the best team in the league, with a historically good defense. Cisco was once the most valuable company in the world, but shed 88% of its value in the dot-com bust.
Tampa Bay recently drafted a quarterback, Jameis Winston, who saw signs of improvement in his second year with a completion percentage 2.5% higher than his rookie season. His third year will provide scope into whether he can take the next step into becoming an elite quarterback. His accuracy and decision-making will need to improve and their defense is only in the 20-25 range.
Las Vegas Consensus: 8.5 wins
I believe this is slightly too high, but it will depend on Winston's improvement in year 3. I'm saying more along 7-8 wins.
Projection: 8-8
New Orleans Saints = Citigroup (C)
New Orleans is basically the poster-child of mediocrity. They had a very good run in 2009, starting the season 13-0, which eventually led to a Super Bowl win.
In a way, they're similar to Citigroup (C) historically. New Orleans was once terrible year every year to the point where fans wore paper bags over their heads, as if they're embarrassed to admit they're actually at a Saints game. But the signing of Drew Brees changed everything (though the paper bag thing was already gone) and they eventually rose to the top of the league for a brief period.
To say it follows Citigroup's stock price trajectory would be a caricature, but the general path fits.

Since then 8-8 has been the standard performance level. Drew Brees is in his late-30s and Adrian Peterson is no longer an elite player. The defense is still among the league's worst. They traded receiver Brandin Cooks to help better balance the offense with the defense, but the team simply isn't a contender as presently constructed.
Las Vegas Consensus: 8.0 wins
Bettors are simply going with what's happened very recently and what's likely to continue with little change. Sometimes predicting the future is best done based on looking at the past. I think they'll do slightly worse than this and match their record from 2016.
Projection: 7-9

Carolina Panthers = Bank Of America (BAC)
Even if BAC wasn't headquartered in Charlotte, and the Panthers didn't play in Bank Of America stadium, I believe this would be appropriate. For years, Carolina, like BAC, was mired in mediocrity.
BAC suffered from onerous regulatory rules that prevented investors from cashing in. The election saw a huge boost in shares due to beliefs of upcoming regulatory and tax changes. The former is ongoing and the latter is still to be determined. The Panthers also had a perfect storm of events going in its favor in 2015, though they ultimately didn't close the deal.
BAC is unlikely to see a ton of further share price progression, as its business heavily favors a steep yield curve, more so than peers. The Fed is hiking rates but it's unlikely to be able to see higher back-end rates, as the developed world deals with high debt loads, aging demographics, and lower-for-longer oil prices, most prominently.
The Panthers are facing a host of competition within its own division and former MVP Cam Newton is coming off a year in which he completed just 52.9% of his passes, his interceptions rose, while touchdowns were slashed by nearly half.
Las Vegas Consensus: 8.5 wins
I think they can win 9-10. 2015's 15-win seasons was an anomaly, as was last year's 6-win season. A little below the midpoint of those two totals is most appropriate.
Projection: 9-7
NFC North

Green Bay Packers = Tesla (TSLA)
There is no other team win total that varies so much based on its quarterback. As it stands, Green Bay is a 10-win team with Aaron Rodgers and a 4-win team without him and it's been that way nearly the past decade. For years the defense has been bad and there's been no running game. Like Tesla (TSLA), you have to feel like the whole operation is like a house of cards.
Las Vegas Consensus: 10.0 wins
Exactly on the money, assuming Rodgers of course plays all 16 games. They also have the benefit of having two weak teams in their division in Chicago and Minnesota.
Projection: 10-6

Detroit Lions = Exxon Mobil (XOM)

Detroit is always a team with a fairly wide range of prospective outcomes, but in the end they're right around average or slightly above. Since SPY and XOM began trading simultaneously in January 1993, XOM has outperformed the market (10.0% annualized gains versus 9.3%) but it's not a stock that's going to produce outsized returns unless buying near a cyclical bottom in oil.
Stafford is about to become one of the best paid players in the league, but he doesn't have a lot of help around him. The defense is average and Detroit has one of the worst running games in the league.
Las Vegas Consensus: 8.0 wins
Detroit is a 3-4 win team without Stafford and a 7-10 win team with him.
Projection: 9-7

Chicago Bears = Sears (SHLD)

Another geographical pick that works. About ten years ago, Sears was a top retail chain worth about 22x its current value. Now its worth less than $1 billion and under pressure from the push to e-commerce. Similarly, the Bears were among the league's best teams ten years ago and were coming off a Super Bowl appearance with Rex Grossman at quarterback.
Now they're among the league's worst. Their draft will be almost entirely judged by the career of top pick Mitch Trubisky, who they gave up a lot for in order to move up to select. For now, they are going with Mike Glennon for as many years as it takes until Trubisky is ready. In theory, as Trubisky has a lot of development to go through coming out of a spread, one-read offense in North Carolina with just one year of NCAA starting experience.
It's still a transition period for Chicago and the betting market fully reflects that.
Las Vegas Consensus: 5.5 wins
Probably rational to take the under – a 6-10 record would be an over-performance.
Projection: 5-11

Minnesota Vikings = Snap (SNAP)

For their existence, the Vikings have been bad-to-mediocre as a whole. Snap is already down markedly from its all-time high and below its IPO pricing. Private valuations simply haven't held up in the public sphere.
Snap doesn't make money, may never do so, and burns cash at a high rate which may necessitate shareholder dilution in the future. At the moment, it looks like just a bad company, and nothing more than a speculative play.
Last year, Minnesota had an 11-12 win defense and 4-win offense, putting them at 8-8. Despite their 5-0 start, they are very far from being one of the better teams in the league.
Bradford is a below-average QB; the previous starter, Bridgewater, coming off a career-threatening knee injury sustained in practice, wasn't the answer either given his physical limitations. The running game was horrible, as was the offensive line. Not much has changed since last year.
Las Vegas Consensus: 8.5 wins
Taking the under. The defense is strong, but the offense is not. Don't see them as a 9+ win team in order to achieve the over. The market is more bullish on them than they should be.
Projection: 5-11
NFC West

Seattle Seahawks = Microsoft (MSFT)
Another local comparison. Microsoft at one point was one of the better companies in the world, and Seattle was once one of the top 2-3 NFL franchises. Both have regressed slightly, though each remain in the upper tier.
The defense is still top five, though its top players are aging, and will likely slip further this season. Russell Wilson is perhaps the best quarterback in the league when it comes to extending plays, but remains subpar as a pocket passer. The offensive line was broken last year and remains so. The running game will struggle as well.
The upside? The division is a complete disaster. Arizona fell last year and San Francisco and LA are two of the worst three teams in the league.
Las Vegas Consensus: 10.5 wins
This is about right. They should be able to go 4-2 in the division. They tend to struggle against the Rams' defense, but they should sweep San Francisco and can expect to go 1-1 against LA and Arizona without much issue. If they can go 6-4 against their remaining opponents, which is very doable with the squad they still have, that's 10-6. In a better division, it's more a 9-win team, but 10-11 wins is the likely outcome.
Projection: 10-6

Arizona Cardinals = Verizon (VZ)

Arizona has had limited success, never winning a Super Bowl (though arguably they should have won in 2008), though occasionally having good flashes (2015). Verizon has been a consistent underperformer of the market overall, though it occasionally wins the love of investors with a strong year of capital appreciation (2016) with a 5%+ dividend to go on top of it.
The clock is ticking with Carson Palmer in his late-30s. Larry Fitzgerald is also out of his prime and receiver Michael Floyd was released last year based on his alcohol arrest. David Johnson is one of the league's most versatile players and will help in both the running and passing game. They still have one of the league's best defenses, which supports Arizona as a turnaround case for 2017.
Las Vegas Consensus: 8.0 wins
Arizona won 7 last year (technically 7.5 with the tie). 8-9 wins seems more realistic this year and they can challenge Seattle for the division if Palmer stays on the field and can show that he's still a top-10 quarterback.
Projection: 9-7

Los Angeles Rams = Macy's (M)

LA supposedly drafted their franchise quarterback last year in Jared Goof, but the first year didn't look encouraging. Macy's is a slowly dying company retail-wise but maintains a safety net with their real estate holdings. But in both cases, there's a very conspicuous ceiling in how far each can go despite some level of prospective upside.
In 2016, Goof appeared like he was fed to the wolves too quickly playing on a bad team. He completed 55% of his passes with more interceptions (7) than touchdowns (5), playing in 7 games total. The offensive line needs to improve for the sake of better protection. He will improve in his second year, but by how much? Todd Gurley appeared to be one of the league's top running backs as a rookie but fell off last year.
The defense is a top-10 unit with one of the best front seven's in football. But a team that loses to the 49ers twice in one season – a team that went 0-14 against everybody else – has a long way to go.
They are also installing an entirely different system with the youngest head coach in the league (31). There will be learning and growing pains among players and coaching staff alike.
Las Vegas Consensus: 5.5 wins
I'd take the under. Any team with a good defense will be able to keep games close and win a few, but winning more than 5 will remain tough unless Goof takes a giant leap forward.
Projection: 5-11

San Francisco 49ers = Valeant (VRX)

Only a few years ago, the 49ers were the best team in the league with a loaded roster. Colin Kaepernick appeared to be on his way to becoming one the NFL's best quarterbacks.
Then things fell off a rail, with Kaepernick's regression and then-head coach Jim Harbaugh's clash with general manager Trent Baalke. The team's CEO Jed York ultimately chose Baalke instead of Harbaugh, which was a colossal mistake. Then a host of defections and retirements gutted the roster and, almost overnight, San Francisco became one of the league's worst.
Not all that unlike Valeant, which fell off a cliff. Both organizations are in the early stages of recovering.
The 49ers will be terrible again in 2016, with Brian Hoyer expected to start at QB. The defense was dead-last in the league last year and had the second-worst offense in the league, only next to Goof and the Rams above.
They were arguably the worst team in the league last year (Cleveland was mostly unlucky winning only 1 game). They will be close to being the worst again this year. Both their head coach (Kyle Shanhan as mentioned above) and general manager (John Lynch) are in their first years.
Las Vegas Consensus: 4.5 wins
5 wins is unlikely. 3-4 is realistic.
Projection: 4-12
_____
AFC
AFC East

New England Patriots = Berkshire Hathaway (BRK.A)(BRK.B)
Bill Belichick and Warren Buffett have both taken their organizations from non-descript outfits to some of the most respected. Before Belichick, New England had made a couple Super Bowl appearances (losing both badly) but was mostly a middling, below-average franchise. Buffett took a waning textile business and turned it into one of the world's most respected companies.
Going into this season, New England still clearly appears to be the best in the entire AFC. The NFC will put up a formidable challenger in any hypothetical Super Bowl match-up, but the rest of the conference has a lot of flaws.
The Patriots put all the chips on the table for this season, with the trade for Brandin Cooks from New Orleans. Stephon Gilmore was signed off from the Bills and can fill the role of a #1 corner. RB Mike Gillislee was also poached from Buffalo, and they retained Malcolm "How Can Pete Carroll Be So Stupid" Butler. Kony Ealy was added from the Panthers as a buy-low move and Dont'a Hightower was re-signed.
Tom Brady is 40, and with back-up Jimmy Garoppolo 14-15 years younger and very competent looking in his limited action last season during Brady's suspension, it's possible this is the last year for their long-time quarterback.
Assuming no significant drop-off for Brady, is it realistic that he'll be shipped out of town for a high draft pick after this season? Would Brady be willing to play anywhere else?
Either way, what New England does with their quarterback situation after this year will be interesting.
Las Vegas Consensus: 12.5 wins
Realistic. The rest of the division is below average. A 5-1 record against the division means getting to 12-4 would entail just a 7-3 record elsewhere. However, they do play the NFC South this year (Atlanta, Tampa Bay, New Orleans, Carolina), which means a more difficult road than last year's horrible NFC West. 12.5 makes sense though may slightly favor the under.
Projection: 12-4

Miami Dolphins = International Business Machines (IBM)

Miami can still claim to be the only team to ever go undefeated, even if their ultimate heyday was almost 50 years ago. Even with some success during the Marino years, things have mostly been trending sideways since. So in many ways, the Dolphins are like the IBM of the sports world.
Miami did go 10-6 last year, which is nothing to be ashamed of. Ryan Tannehill completed 67% of his passes and while there are detractors who doubt his abilities, they could do much worse at quarterback. Jay Ajayi had a very good year at running back with multiple 200-yard games.
The defense, though, is a bottom-5 unit, so it's understandable that the betting market is bearish on their 2017 season, believing the 10 wins from last year was a fluke.
Las Vegas Consensus: 7.5 wins
The Dolphins are too average to challenge for the division and need improvement from their defense if they're going to repeat 10 wins. 6-9 wins is an appropriate expectation.
Projection: 8-8

Buffalo Bills = JC Penney (JCP)

The Bills and JC Penney both saw some of their best days in the early-90s and despite some success in the late-90s, it's been mostly downhill since. Buffalo hasn't made the playoffs since the 1999 and the only team in the NFL that hasn't been in the playoffs in the 21st century.
The Bills are going into 2017 with Tyrod Taylor as their quarterback, who performed surprisingly well in 2016. The offense and defense are both a little below average and the team will also have to adapt to a new coaching staff and philosophy. It's still a year of transition and another losing record is likely in store.
Las Vegas Consensus: 6.0 wins
4 wins would be bad; 5-6 would be expected; 7 would be outperformance.
Projection: 6-10

New York Jets = Fitbit (FIT)

The New York Jets peaked circa 1969 and have yet to reach their former (brief) glory. Instead they've become one of the more dysfunctional franchises in the NFL. They're basically a Fitbit equivalent. A lot of popular mainstream attention but neither get the results.
It'll be another long season in New York solely due to the quarterback situation. Josh McCown is a journeyman who will likely win out over Hackenberg and Petty. The Jets are pretty competent defensively, but winning more than 4 games will be a stretch. Todd Bowles is the odds-on favorite to be the first coach to get fired this year.
Las Vegas Consensus: 4.5 wins
Tied with Cleveland and San Francisco for most bearish expectations in the league. Slight preference for the under, though the defense (nearly a top-10 unit) will likely prevent the season from being an unmitigated 1- or 2-win disaster.
Projection: 4-12
AFC South

Houston Texans = PayPal (PYPL)
Houston is the youngest franchise in the league, having come into existence in 2002. PayPal is also not even 20 years old. Neither have ever been super dominant players, though both are high quality organizations.
Brock Osweiler is out at quarterback and in Cleveland. Tom Savage is the projected starter, though the Texans spent a lot of draft capital moving up in the first round for DeShaun Watson.
Though Watson was a winner in college, his arm strength (i.e., ball velocity) and ability to adapt to an NFL offense and read defenses make him a project. Watson is a similar, but better prospect than Dak Prescott. His success will naturally depend on the team around him.
The defense is also the league's best, and that was without JJ Watt for essentially the entire year, who is the league's best player irrespective of position when healthy.
Though without a top quarterback, Houston may feel they're wasting their defense, they need to resist the urge to start a rookie quarterback too soon. The division will be close with three above-average teams checking each other's power. Whoever wins the division will be unlikely to win more than 10 games.
Las Vegas Consensus: 8.5 wins
Would take the over by a bit. 8-10 wins is realistic. A top-8 quarterback could probably get Houston up to 12 and into the Super Bowl based on the strengths of the team elsewhere.
Projection: 10-6

Tennessee Titans = Netflix (NFLX)

A year ago, everybody expected Tennessee to be bad. Netflix, coming off Q2 earnings last year, was down in the dumps off disappointing user-adds. Since then, it's been up 100%+. Similarly, I expected Tennessee to win about 4-5 games last season. Instead they doubled that to 9.
Mariota made more progress than expected and were still in the playoff picture until the final week in the season. So far, Mariota appears to be the better pick over draft classmate Jameis Winston on the basis of accuracy, mobility, and overall athleticism.
Their draft was a bit questionable, though obviously too early to judge, and defensively they need to get a lot better, but it's definitely a team that's much improved over the past couple years, perhaps more than any other in the league.
Las Vegas Consensus: 8.5 wins
The market's pretty much onboard with the idea that last year wasn't a fluke but a sign of legitimate progress. I agree. Divisional match-ups against the Texans and Colts are four tough games, but Tennessee has a good chance at reaching 8-9 wins.
Projection: 9-7

Indianapolis Colts = Gilead Sciences (GILD)

Indianapolis went from a middling franchise to one whose future prospects exploded once they were granted the right to draft Andrew Luck, the best quarterback prospect since the guy he'd be replacing in Peyton Manning.
However, a poor team around him, injuries, and lost time caused a peak in the bullishness around 2014-15 (when they made it to the AFC Championship game in the now-infamous Deflate Gate game). Most in the league now view the Colts as a middle-of-the-pack team. Gilead's trajectory has been similar, with a huge run-up in 2012, a 2015 peak, and a notable drop-off since.
The good news is that Luck is a top-5 caliber QB. The bad news is that the team around him is still not very good. The offensive line is bad and the defense is a bottom-5 unit. This limits the team's upside. Ten wins isn't out of the question entirely (which would probably be good enough to win the division), but Indianapolis doesn't have the team to contend for it all.
Las Vegas Consensus: 9.0 wins
Sounds right. Their potential is probably range-bound between 8-10. Hard to envision them below 7 and above 11.
Projection: 9-7

Jacksonville Jaguars = Ford (F)

Both peaked in 1999 and have never reached that peak again, with both trending along multi-year lows. Both recently replaced their coach/CEO.
2016 was supposed to be the year Blake Bortles finally emerged as a top quarterback, but that hasn't been the case. The Jaguars did draft the best running back in the class in Leonard Fournette, which will better enable a pass-run balance on offense. And they're slowly forming one of the league's better defenses with all the high draft picks they've had in recent years. But unless Bortles improves markedly, this is still a below-.500 team.
Las Vegas Consensus: 6.0 wins
The defense is already close to elite and should get better. The offense will be more balanced. So they're on the way up one would think after last year's 3-win performance. I'm still inclined to take the under due to the fact they're in a tough division, perhaps the NFL's most balanced.
Projection: 6-10
AFC North

Pittsburgh Steelers = Proctor & Gamble (PG)
Both organizations do a lot of things quite well and have been stalwarts for decades.
The Steelers have one of the best running backs in the league, the best receiver, one of the best quarterbacks, and are above average on defense. Unsurprisingly, in a down year for the division (and a punching bag in Cleveland), Pittsburgh was able to wrap up 11 wins last year.
Las Vegas Consensus: 10.5 wins
They have the ingredients to win the division again and should be more than odds-on favorites to do so again. They have a 9-10 win defense and 10-11 win offense. 10 wins is likely good enough to win the division.
Projection: 10-6

Baltimore Ravens = Southern Co (SO)

The Ravens are like your run-of-the-mill utility. They aren't going to be terrible, but they aren't going to be very good either.
Joe Flacco is the most overrated quarterback in the league. The offense will remain weak, though the defense has a reasonable chance of remaining a top-10 unit. At the moment, Baltimore is an average to below-average team.
Las Vegas Consensus: 9.0 wins
I'm taking the under. 6-8 wins is more realistic
Projection: 7-9
Cincinnati Bengals = General Electric (GE)

Both Marvin Lewis and Jeffrey Immelt have been in charge since the early-00s and neither have produced exceptional results.
Cincinnati is normally above the league average in offense and defense, but injuries hurt them last year. It could be a temporary dip, but management also needs to question whether Andy Dalton is the long-term answer at quarterback. This is still a pretty average team.
Las Vegas Consensus: 8.5 wins
The market is expecting a 2-win improvement over last year due to bad luck in 2016. Marvin Lewis will probably need to improve on last year's 6-9-1 record to keep his job.
Projection: 8-8

Cleveland Browns = Enron

The Cleveland Browns are possibly the worst organization in sports so it only follows that their comparable would be the nut worst company you can think of. Maybe Dryships (DRYS) if you want a company that still exists. Then again, the Cleveland Browns did disappear for a while just like Enron.
Last year's team was bad but probably unlucky. They had 3- or 4-win talent but just didn't get the job done. For a second, many thought 0-16 was possible. Even as uniform underdogs throughout the season, it would have been statistically anomalous.
If one assumes that there's only a 10% chance you win any given game, there's still an 82% chance that you win at least 1 out of 16. Unlike in college football, in the NFL teams a lot more even than people might think with all the parity rules, so very high win or loss totals are generally fluky and difficult to pull off.
There wasn't a quarterback worth taking in the draft to Cleveland's liking at #1 overall, so they went with the safest pick in DE Myles Garrett. Both the offense and defense are bottom-3. But I'm actually more bullish than most on QB Brock Osweiler and feel he should start. He has the physical tools, but the game still seems too fast for him. Fortunately, the mental part of the game can be acquired more easily than the physical part.
For that reason, it won't be a great season in Cleveland by any means and they'll be in the running for another top-5 pick in the draft, but there is some upside. Avoiding having to cycle through 6 or more quarterbacks will help.
Las Vegas Consensus: 4.5 wins
Probably the under, but only slightly.
Projection: 4-12
AFC West

Kansas City Chiefs = Johnson & Johnson (JNJ)
Neither organization gets a lot of press, but both are very solid picks. Kansas City is a small, Midwestern market, but the Chiefs quietly do a lot of winning. So has JNJ, returning 13.4% per year since January 1993 (same month SPY started trading) versus 9.3% for the broader market.
Alex Smith is a quality quarterback, but like 80% of the league, there's always the focus on having one that can consistently deliver a deep run in the plaoffs and cover up the flaws that all teams have. For this reason, the Chiefs moved up in the first round to draft Patrick Mahomes.
In terms of physical skill set, Mahomes may have been the best in the draft. But coming out of Texas Tech's offense will require a period of adaptation. In general, nearly all quarterbacks coming out of college should not be tossed in with the sharks in their first year.
Defensively the Chiefs need to get better to be recognized as an elite team, as the unit was teetering toward the bottom-quartile. A repeat of last year's 12-4 will be difficult.
Las Vegas Consensus: 9.0 wins
Naturally, the market expects a 3-win regression, looking at last year as a fluke. Kansas City was closer to a 9- or 10-win team that had luck on its side last year.
Projection: 10-6

Oakland Raiders = Facebook (FB)

In 2014, Oakland's record was 3-13. Two year later, they quadrupled their win total to 12. Similarly, Facebook is up by a factor of 3x-4x since.
Derek Carr legitimately appears to be a top 5 quarterback. Unfortunately, Carr broke his leg in the final game of the regular season and, without him, the Raiders had little chance in the Houston game the following week. With Carr, it was very possible that the Raiders would have made it to the AFC title game. They wouldn't have been favorites and would have likely lost, but they would have put up a better fight than Pittsburgh.
Defensively, they need to improve, though they do have elite players on that side of the ball. Marshawn Lynch is coming out of retirement to give it a go for his hometown team, but due to a combination of age and time away from the game he can't be relied upon to be the 1,200+-yard rusher he formerly was.
New England still has the best team in the AFC, though the Raiders aren't exceptionally far behind.
Las Vegas Consensus: 10.0 wins
The betting market is betting on a pullback. However, given they lost the division on the last day of the season due to the Carr injury, they avoid regular season match-ups with Pittsburgh and Houston's defense. They still face New England due to drawing the AFC East, though get the match-up at home.
The division is still perhaps the best in the league, with two other playoff contenders in the division in Kansas City and Denver. So repeating 12 wins will be difficult, which gives New England, in the otherwise perpetually dysfunctional AFC East, the edge on the #1 seed.
Projection: 11-5

Denver Broncos = Wal-Mart (WMT)

Denver is a quality franchise that has a lot of direct competition within its division in a similar way Wal-Mart must fend off a host of factors within retail – Amazon, extreme discount retailers, decline of the mid-retail aspect of its business, etc.
Denver's strength naturally resides in its defense. Despite having the worst starting quarterback in the league in 2015 (Peyton Manning), a historically great defense led them to a Super Bowl win. Since not re-signing Manning's backup Brock Osweiler (a prudent move if one is to go by his performance with the Texans), Denver has struggled with Trevor Siemian and Paxton Lynch. The Broncos added another into the fray with Chad Kelly out of Ole Miss.
Denver needs to figure out its quarterback situation, while keeping its elite defense intact, in order to again compete for a Super Bowl. They're in a very similar position to Houston.
Their struggles at QB cost them a playoff berth just one year after winning the Super Bowl, which tends to be rare historically. Tony Romo was rumored to be in play as a stopgap solution, but ultimately chose the broadcasting booth.
Las Vegas Consensus: 8.5 wins
The betting market is bearish on Denver's prospects. The division has something to do with it. Even a 3-3 record in the division would be respectable, which means getting to 11 wins and a shot at winning the division would require an 8-2 record against other opponents.
They play both the Cowboys and Patriots in marquee non-divisional matchups, though both are at home. They have the talent to reliably get to 9 wins, but if there's instability at quarterback, the season could sour.
Projection: 9-7

San Diego Los Angeles Chargers = Pfizer (PFE)

Unlike Pfizer, San Diego, er Los Angeles, was actually successful in relocating their organization. Pfizer has recently been underperforming the market in the same way San Diego's been underperforming the rest of the NFL for several years.
Is Philip Rivers the most overrated "franchise QB" in the NFL?
For someone so tenured and secure with his job, Rivers' teams have never gotten the results. And it's not the defense's fault, as they were league average. The supporting cast on offense isn't terrific with a below-average line and running game.
But Rivers is not a tier 1 QB who is going to win 5-6 games per year just by himself. Last year's 5-11 record shows that and they also suffered the ignominy of being the only team to get beat by Enron, aka the Cleveland Browns.
Las Vegas Consensus: 7.5 wins
Along with Minnesota's, this is the one I disagree with most. I don't see a path to winning the over (8+ wins). The Chargers have an above-average QB and league-average defense such a 7.5 win over/under should make sense.
But they are unlikely to be favored in a single division game and a 1-5 or 2-6 division record is very realistic. That means a 7-3 or 6-4 record against the rest of their opponents to meet 8-8. That is difficult to do for an average to below-average team.
Additionally, the Chargers have an all-new coaching staff. New head coach Anthony Lynn has no previous head coaching experience.
Also, the Chargers home advantage will be the worst in the league. For one, LA has never embraced the Chargers. On top of that, for anybody who has been to an LA Galaxy game, you know that it's basically the equivalent of a high school stadium. The atmosphere will be very weak with 10%-15% of the attendance of a normal NFL game, which won't help matters.
Projection: 6-10
_____
Playoffs
In the NFC I have the following:
Division winners =
1. Atlanta
2. Dallas
3. Green Bay
4. Seattle
Wild Cards =
1. Detroit
2. Carolina
In the first round, I have Green Bay beating Carolina and Seattle beating Detroit.
Following, Atlanta beating Seattle and Dallas beating Green Bay.
In the NFC title game, Atlanta beating Dallas.
In the AFC I have the following:
Division winners =
1. New England
2. Oakland
3. Pittsburgh
4. Houston
Wild Cards =
1. Kansas City
2. Indianapolis
In the first round, I have Pittsburgh beating Indianapolis and Kansas City beating Houston.
Following, I have Oakland beating Pittsburgh and New England beating Kansas City.
In the AFC title game, I have Oakland beating New England.
Super Bowl
Oakland over Atlanta
So in the end, Facebook (FB) beats Apple (AAPL).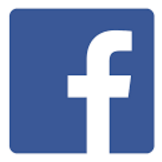 If you want to read more nonsense like this, please hit the "Follow" button at the top of the page.