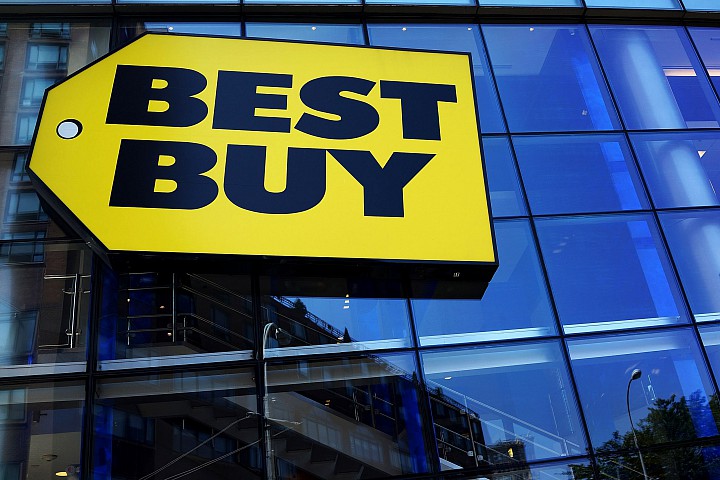 Best Buy (NYSE: BBY) announced plans to buy back $1 billion in shares within the next three years, according to Forbes. The company will raise their dividend repurchase stock by up to 21 percent to 51 cents per share dividend.
Further, the electronic retailer saw a rise in Q4 revenue by 77 percent, Forbes reported, totaling $519 million.
"While these investments will put pressure on our fiscal 2016 operating income rate, we believe they leverage our executional momentum and will allow us to build a differentiated customer experience and a foundation for long-term success," CEO Hubert Joly said in a statement.
Forbes commenter Lord Master says:
"Best Buy has online sales too. In fact … that's why they're still in business."
Forbes writer Adam Hartung replied:
"Yes, Lord Master, Best Buy does have online sales. They account for about 15% of revenues. Unfortunately this is far too little to save the Best Buy business model. To win long term Best Buy will have to figure out how to abandon the high cost stores and compete head-to-head with the online guys like Amazon, NewEgg, etc. Good luck. This late in the game it is a very big jump to think they will actually be successful in that market."