Goldilocks had it right: The middle is truly the sweet spot. That holds especially true for investors, as mid-cap stocks offer the best of two worlds.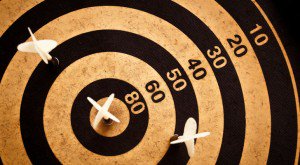 Mid-caps are typically defined as companies between $2 billion and $10 billion in market capitalization, though certain definitions include bigger market caps
They feature many of the qualities of small caps, such as the potential for growth; the idea is that it's a lot easier to double earnings of $10 million than it is to double earnings of $10 billion. However, they have easier access to credit and typically boast more diverse revenue streams — advantages that large-caps often have, but small-cap stocks typically lack.
Most importantly, mid-cap stocks perform.
Mid-caps — as represented by the SPDR S&P MidCap 400 ETF (NYSEARCA:MDY) — have returned 12.22% annually since the ETF's inception in the mid-1990s. That beats both the large- and small-cap equivalents to the fund over the same period. Many other experts are quick to point out that mid-cap stocks have the best risk-adjusted returns in the market.
Don't overlook the middle. Check out this list of seven mid-cap stocks to buy for the best of both worlds — and most importantly, market outperformance.
Mid-Cap Stocks to Buy: Digital Realty Trust (DLR)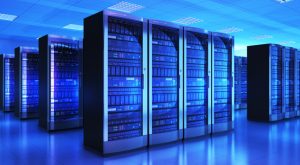 All of the biggest trends in tech — cloud computing, mobile commerce or big data — all require massive computing systems and storage. But it's awfully cost-prohibitive to buy all the necessary hardware and the specialized buildings they can require.
That's where datacenter real estate investment trust (REIT) Digital Realty Trust, Inc. (NYSE:DLR) comes in.
Digital Realty is the world's largest datacenter provider with 156 different facilities under its umbrella. The mid-cap firm rents space in those locations to other companies to house and hold their server computers. DLR's impressive client list includes the like of International Business Machines Corp. (NYSE:IBM) and Facebook Inc (NASDAQ:FB).
Renting out space to these giants has produced ample cash flow to allow Digital Realty to keep cranking out higher dividends, too. DLR's payout has grown 20% over the past five years, and the stock currently yields more than 3%.
Fatter margins could be on the horizon, too. Digital Realty purchased rival Telx in 2015. The deal doubled DLR's footprint in the rapidly growing colocation segment and provided access to a leading interconnection platform. The crux of the deal is that services provide more profits than just hosting servers.
DLR is a perfect example of how mid-cap stocks give you the best of multiple worlds: here, it's growth and dividends.
Mid-Cap Stocks to Buy: Ulta Salon (ULTA)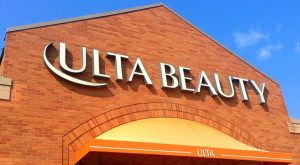 It's no secret that online shopping and e-commerce continues to stick it to brick-and-mortar retailers. But a few traditional retailers are managing to stay above the fray.
Ulta operates nearly 900 different beauty supply stores, selling mid-range, department store or salon-priced products. What I like about Ulta is that it's focused on customer service; stores are staffed by trained beauty expert. Need to know what eyeshadow goes with your...
More