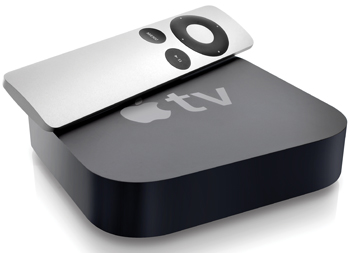 Customers can expect to see some huge changes to the Apple TV (NASDAQ: AAPL) as early as June, according to Yahoo Finance. The newest will feature processors also used in the iPhone six and may include subscription services for popular networks as well as Siri.
Networks like CBS, ABC, ESPN and FX have all signed on so far, according to Yahoo Finance. Further, the model will allow users to access the Apple Store to make purchases and have Siri available for support.
Yahoo commenter Nicki said:
Too little, too late and overpriced. Competition has surprised Apple TV in features, functionality and price. Even $30 Chromecast is a superior experience to Apple TV.
Yahoo commenter Gregory said:
I picked one up in Dec as a test for getting into streaming and cutting the cord. I was waiting until fall to get more when I can officially cut the cord. I hope the new ones aren't too costly.