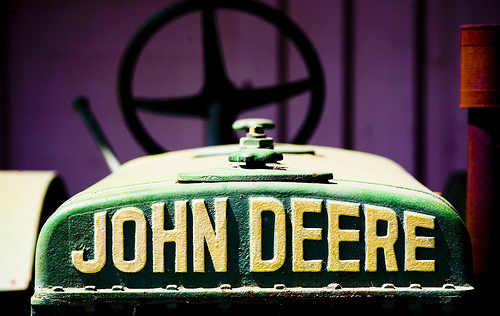 Deere & Company's (NYSE: DE) earnings dove 43 percent last quarter, from $681.1 million at $1.81 per share to $386.8 million at $1.12 per share, according to USA Today. However, this is not the only fiscal area where the company saw losses.
The company's worldwide revenue also dropped from $7.654 billion to $6.383 billion, totalling 17 percent, according to USA Today. In order to cut costs, Deere & Co. plans to eliminate 910 jobs in Iowa and Illinois.
"Deere's first-quarter performance reflected sluggish conditions in the global farm sector, which reduced demand for agricultural machinery, particularly larger models, and led to lower sales and income," CEO Samuel Allen said, according to USA Today.