Blood in the leveraged momo streets. Nikkei was crushed overenight as USDJPY could not hold 107. European stock indices are tumbling led by weakness in Spain, Portugal, and Italy. The peripheral bond markets are also getting crushed (spreads wider by 15-20bps). This has bled over into US equities with Nasdaq leading the way lower. Treasury yields are collapsing (10Y tests below 2.15%). The USD is modestly lower but oil is continuing to collapse testing the $80 handle for WTI.
What the bond markets have been warning...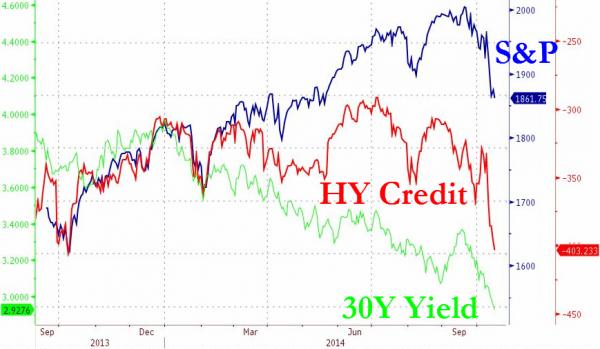 Nikkei and USDJPY sliding...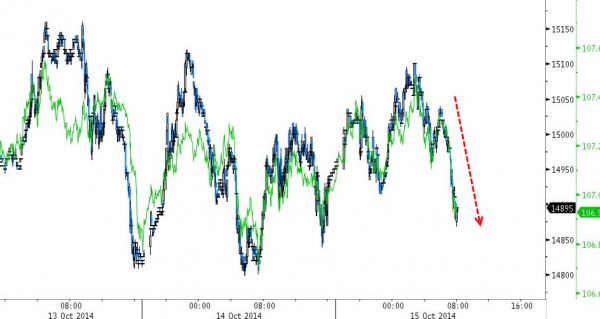 European stocks and bonds ugly...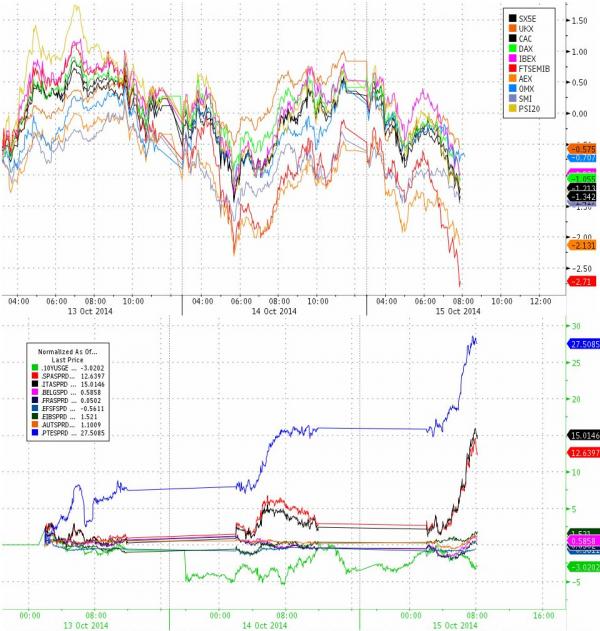 And US equities testing multi-month lows across the board...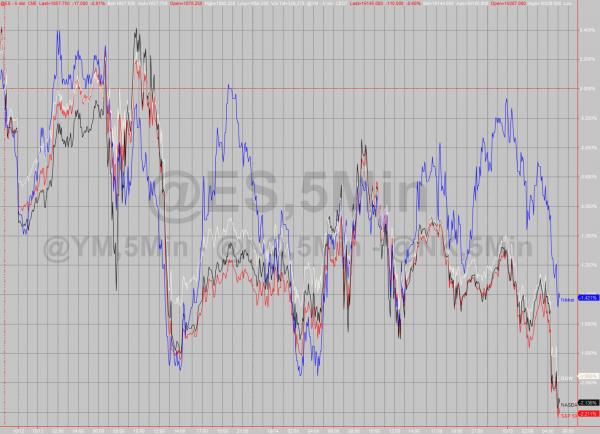 WTI tests into the $80 handle - crushing the Shale dreams for many...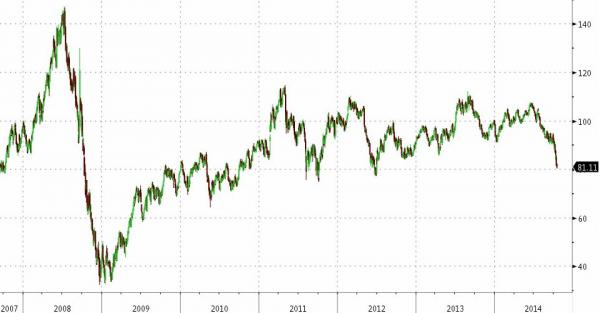 As rates retrace over half the 2012-13 tantrum sell off...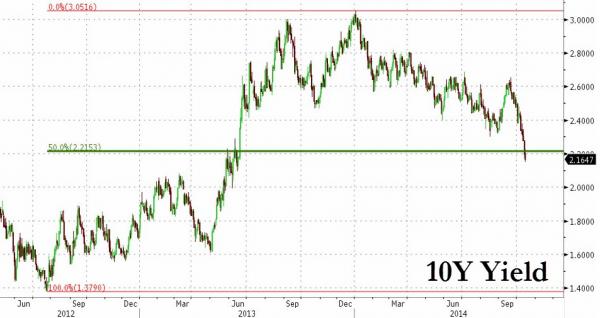 Charts: Bloomberg