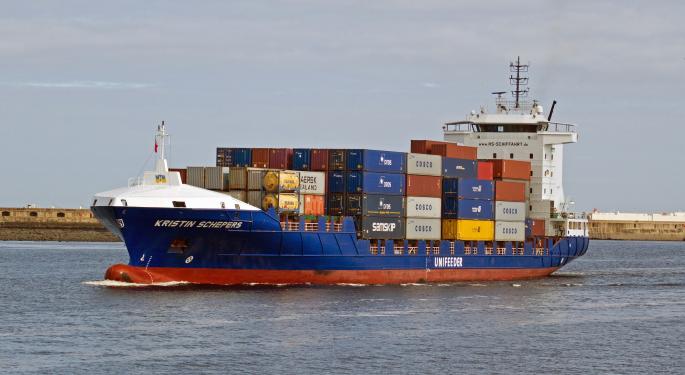 DryShips Inc. DRYS is rallying about 8 percent in Tuesday's pre-market, living true to its recent volatile tag. On Monday, the stock lost 4.17 percent before settling at $4.60.
Morgan Stanley Reposing Confidence
The catalyst of Tuesday's move is a 13-G filing by the company revealed late Monday that it Morgan Stanley has picked up a 6.1 percent passive stake, or 69,903 shares in the company. The purchase of stale represents the buyer's confidence in the company, which in turn proves positive for the stock. It is noteworthy that Morgan Stanley did not hold any shares in DryShips as of September 30, 2016.
Only recently, the stock was on a mini run-up amid the release of a bank update by the company.
It Has Been A Roller-Coaster Ride
The stock's volatile ride began just after the U.S. presidential election results were announced. After staggering 1500+ percent gains over a few sessions following the November 8 elections, the stock pulled back to more normal levels in the subsequent sessions. Among the many factors that catalyzed the upmove were an improvement in shipping rates as evident by the rally in the Baltic Dry Index, a short squeeze and hopes of inflection point setting in for dry bulk carriers.
The stock ended Monday' session just below its 200-day moving average, currently at $4.60. The 14-day relative strength index, a momentum indicator, suggests that the stock is neither overbought nor oversold amid the recent volatility. If the pre-market run up shows up in regular trading, the stock may break above the level and see solid gains.
In pre-market trading, shares were seen up 8.26 percent at $4.98.
© 2016 Benzinga.com. Benzinga does not provide investment advice. All rights reserved.