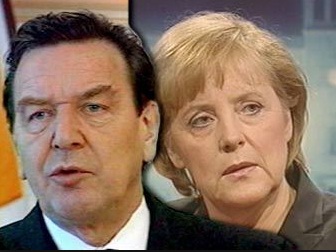 Angela Merkel has never been notable for gentleness in relation to Greece and today she confirmed her opinion.
I read on Marketwatch that German leader has blamed her Social Democrat predecessor Gerhard Schroeder for letting Greece adopt the euro, saying the country's entry into the single-currency bloc is at the root of the euro zone's current problems.
"The euro is more than a currency. For this reason, we've shown solidarity -- but solidarity always linked to responsibility for reforms," she said, according to the Telegraph.
http://www.marketwatch.com/story/merkel-greece-should-not-have-been-let-into-euro-2013-08-28?dist=beforebell