Groupon stock has been rallying strongly again after Comcast expressed an interest in partnering with the daily deals leader.
The last major rally was triggered by Alibaba buying a sizable chunk of Groupon shares.
The wave of interest by companies in partnering with Groupon has increased hopes of a merger. Groupon Inc. stock is a good contrarian play.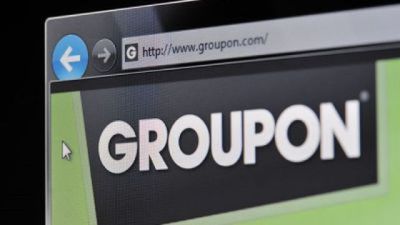 Groupon Inc. (NASDAQ:GRPN) stock has been extremely volatile over the past few months making double-digit gains and losses every 30 days. The stock rallied a massive 75% in the month of February. The first 20% rally was triggered by the company beating earnings estimates during its Q4 2015 earnings call which beat analyst estimates on both top and bottom line. The second, and bigger, rally was set off by news that Alibaba (NYSE:BABA) had purchased 33M Groupon shares for a 5.6% stake in the company.
Groupon stock gave up some of those gains in the month of March as investors remained deeply divided about the company's prospects. But the stock is on the march once again, gaining 14.4% over the past five days after news emerged that Atairos, a company backed by cable giant Comcast -A (NASDAQ:CMCSA) and run by former Comcast CFO Michael Angelakis, had invested $250M in the company, good for a 6% stake. Atairos will purchase $250M worth of convertible debt from Groupon with Michael Angelakis joining Groupon's...
More