Traders are citing Genscape data on Cushing crude storage builds and the re-opening of the Houston Ship Channel (enabling more crude imports into PADD 3) for taking away the overnight hope/hype in WTI and dragging it back to a $47 handle. It appears the June deadline continues to loom large.
Cushing storage levels are getting fuller and fuller and production shows no signs of slowing...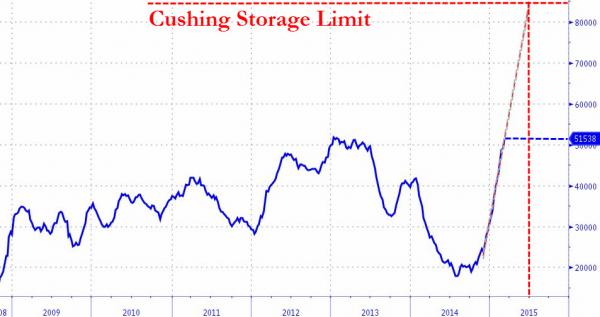 And WTI started to drop as soon as The Hoston Shipping Channel re-opened...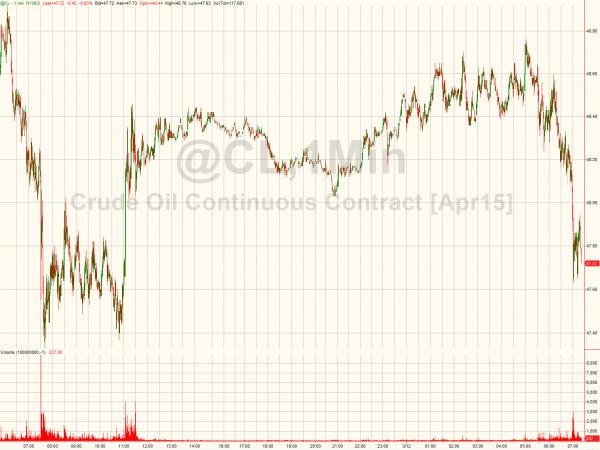 Which signals a revival of crude imports into PADD 3...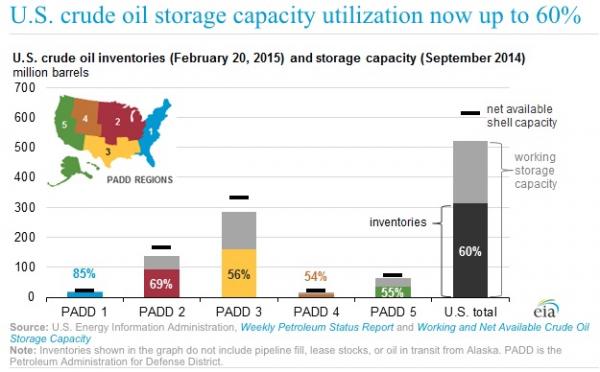 Charts: Bloomberg