Trade with confidence. Are you a professional trader? Be the first to get the alert with Benzinga Pro's real-time newsfeed and audio squawk and never miss an opportunity again.
Don't miss the chance to try it FREE today.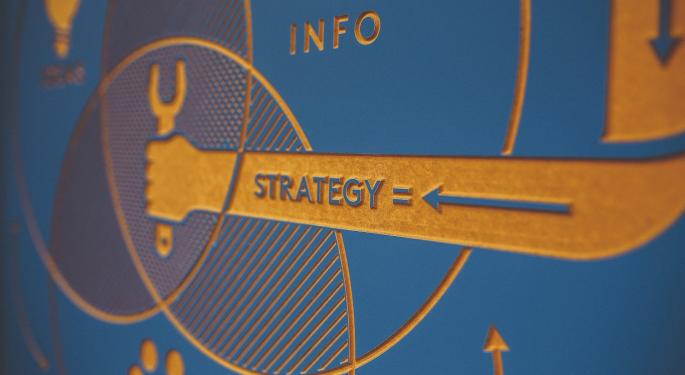 Now may be a good time to start hedging your bets on some of the more overvalued stocks in the market. According to Deutsche Bank analyst Lon Parisi, shareholders of McDonald's Corporation MCD 0.46%, Johnson & Johnson JNJ 0.12% and NVIDIA Corporation NVDA 2.28% should consider buying puts to protect against a broad market sell-off in coming weeks.
"While the rebound is a welcome sight a deeper look at some of the constituents within the S&P 500 and Nasdaq 100 suggests that some stocks are overvalued and could experience a retracement particularly in the face of a broad-market sell-off," Parisi warned.
Deutsche Bank screened for stocks that could be particularly at-risk of falling victim to a market selloff and identified stocks that met the following criteria: forward PE at least 70 percent higher than five-year average, outperformed both the S&P 500 and respective sector in the past year, share price within 5.0 percent of all-time high and liquid options market.
After running the screen and analyzing he results, Deutsche Bank came up with the following three trade recommendations:
1. Buy MCD Sep16 120-105 put spread for $2.44.
2. Buy JNJ Oct16 105-95 put spread for $1.50.
3. Buy NVDA May16 34.5-30 put spread for $0.74.
Disclosure: The author holds no position in the stocks mentioned.
Date
Firm
Action
From
To
Apr 2016
Cowen & Company
Maintains
Market Perform
Apr 2016
Nomura
Maintains
Buy
Apr 2016
BTIG Research
Maintains
Buy
© 2016 Benzinga.com. Benzinga does not provide investment advice. All rights reserved.