With the market flirting with historic highs, it's tempting to look for beaten-down stocks that missed the rally. But many of those stocks were crushed for a reason, and they're likely falling knives instead of contrarian bargains. Let's discuss three such stocks I wouldn't ever touch -- Twitter (NYSE:TWTR), FireEye (NASDAQ:FEYE), and Fitbit (NYSE:FIT).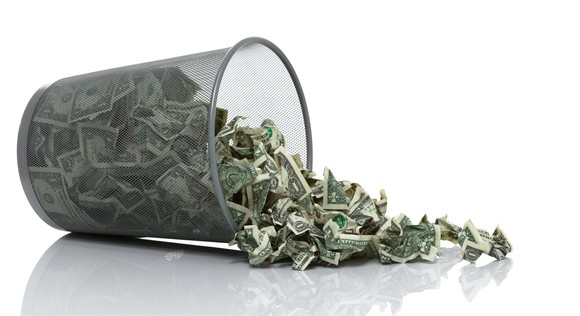 Twitter
Twitter lost nearly 30% of its value over the past 12 months, and currently trades at about a 20% discount to its IPO price. That decline can be attributed to the social network's sluggish user and ad revenue growth, lackluster new initiatives, and its lack of profitability.
Back in 2013, former CEO Dick Costolo claimed that Twitter would have 400 million MAUs (monthly active users) by the end of the year. That still hasn't happened -- Twitter's MAUs rose just 3% annually to 313 MAUs last quarter. Revenue grew 20% annually to $602 million, but that represented the company's slowest year-over-year growth rate since its IPO. Its GAAP net loss slightly narrowed, but stock-based compensation still gobbled up 28% of its total revenue.
To boost engagement among those users, Twitter repackaged tweets with Moments, integrated videos from Vine and Periscope, and added new streaming features, but those features simply milk more revenue from a stalled-out user base. It's only a matter of time before that revenue runs dry. To make matters worse, Twitter doesn't even have a full-time leader -- current CEO Jack Dorsey is also the CEO of Square.
FireEye
Cybersecurity firm FireEye plunged nearly 70% over the past 12 months, and currently trades almost 30% under its IPO price due to sluggish growth in revenue and billings. Last quarter, FireEye's revenue rose 19% annually and...
More