Activist calls Silicon Valley a 'twilight zone' for women, but sees change ahead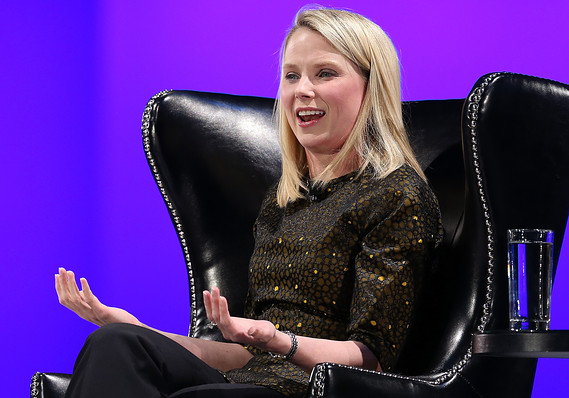 Getty Images
Yahoo CEO Marissa Mayer maintains her feminine style at a 2013 conference in San Francisco

The boys club of Silicon Valley finally may be starting to take dues from women.
There are still just 51 female CEOs in all of the Fortune 1000. Yet female chief executives like H-P's HPQ, -1.89% Meg Whitman and Yahoo's YHOO, -2.33% Marissa Mayer have paved the way for more women leaders, and the biggest tech companies are beginning to open up about their workforce diversity -- or lack thereof.
"There's something strange in this ecosystem," tech consultant and activist Vivek Wadhwa said in a recent interview with MarketWatch. "Women really are absent from tech conferences and in leading roles in tech companies, there are almost no women on boards. It's like a twilight zone."
Wadhwa, who has made some enemies in the valley over his persistent pro-female fight and published a book called Innovating Women this year on the Silicon Valley gender topic, went so far as to call Northern California's tech hub an "exclusive community" of men that has a certain "attitude about women."
However, he believes things are starting to change -- there is no longer a sense of utter denial.
"The dialogue has shifted," said Wadhwa, who serves as a fellow for corporate governance at Stanford Law School and as a director of research in Duke University's Center of Entrepreneurship and Research Commercialization.
Mounting pressure from activists prompted Google GOOGL, -2.20% earlier this year to become the first tech giant to publicly disclose its lopsided diversity figures. Apple AAPL, -3.81% and Facebook FB, -1.67% followed soon after, all pledging a commitment to change.
"What I found was it was a complete turn off if you acted like a guy."