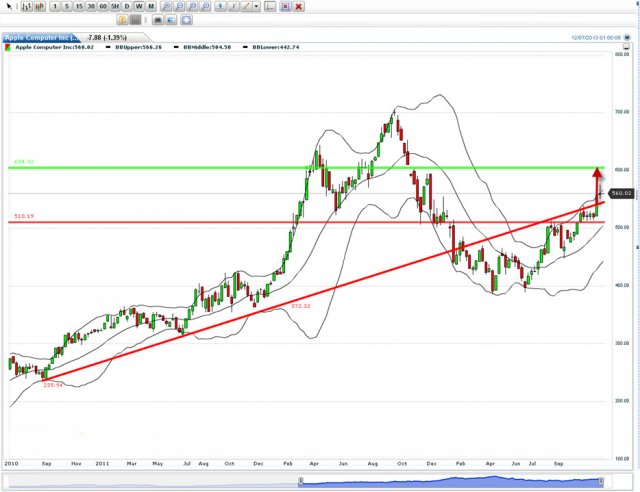 Goodafternoon, myfriends.
Congratulations on the beginning of a new trading week! Here's another chart for Apple shares. Your comments are welcome.
So economic data came out stateside on Friday. The numbers turned out to be good, the US economy is getting back on track. But I have a feeling that Apple shares stand out from the rest of the market. All stocks powered ahead, while the tech giant's shares hugged the flatline. I don't know what the reason for that is. Let's see what is on the chart.
While looking at my red diagonal line it's still relevant and I think the stock will retreat from it during the first few days of the week. Later, in my opinion, the stock will climb to the
area of USD 600. Why so? Female intuition tells me so. Economic conditions are favorable and I think that the stock is undervalued. As I trade using weekly charts, this deal is of mid-term nature and will take several weeks. I guess this mark will be reached by around New Year.
Anyway time will tell.