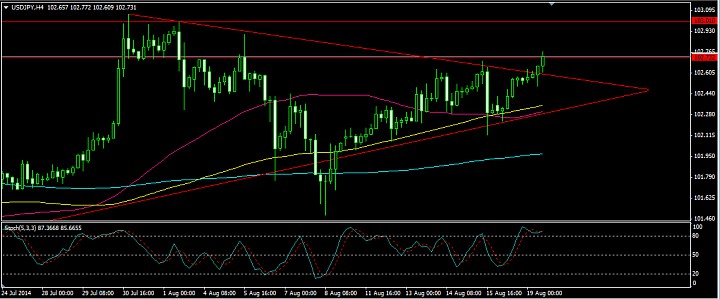 USDJPY : 4 Hour Chart
USDJPY breaks out from the consolidation triangle trend and currently trying to break out above the current resistance at 102.72 also. If it breaks above this resistance the next resistance would be at 103.01. However if the pair fails to do so, 102.56 would now be acting as support for the pair. The 50 day SMA and 100 day SMA are now heading upward signaling a bullish trend on the pair. The gain came after the release of Housing Report. The official data showed that the Building Permits number in July is 1.05 M above the revised June rate of 973K and also above the July 2013 estimate of 977K. A separate report showed that the Consumer Price Index increased by .1% in July in line with the economist's expectations.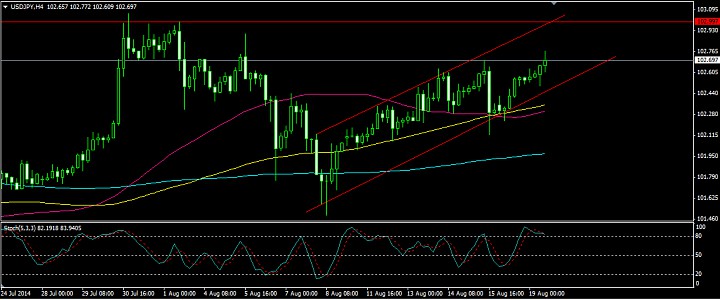 USDJPY : 4 Hour Chart
There also seems like the pair is following a rising channel trend and moving towards the resistance trend line of the channel. So we might see the pair move up to the resistance at 102.99. Breaking above the resistance trend line or break down below the support trend line of the channel will give the further direction of the pair.