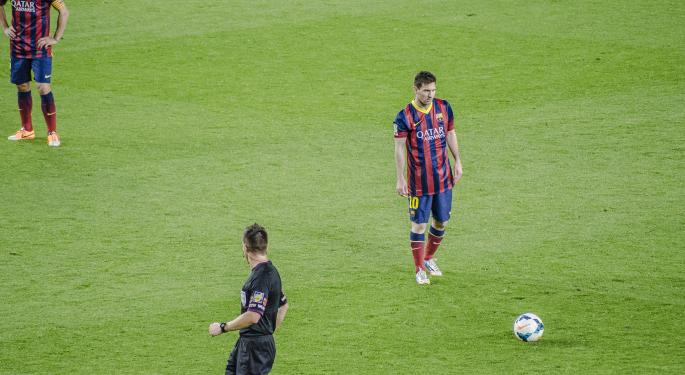 Soccer superstar Lionel Messi is once again making headlines. This time, it's said that the player could return to playing in Argentina; not for Argentina, but in the Argentine club where he played as a child before leaving for FC Barcelona, Newell's Old Boys.
In a recent interview with Spanish-language newspaper La Capital, Newell's Vice President Cristian D'Amico said they would "have the joy of seeing Messi play with Newell's shirt" after the 2018 World Cup in Russia, when his Barcelona contract expires.
Some have argued this isn't an achievable target, as Messi's wages alone would destroy the Argentine club's finances. However, D'Amico explained that the revenue the player would bring would make up for the expenses… and then some.
While other larger clubs in Messi's home country would also love to have him, the superstar has repeatedly declared he'd only return to play in Argentina if he could do it in the club he started at.
"Imagine a game with Messi in El Coloso [Newell's stadium], with the press from all around the world, the sponsors that would get closer... That would make a difference and economically, sentiment aside, we could make a big difference to reduce our debts," D'Amico said. However, there is much work to be done before being able to actually get the best player in the world.
© 2016 Benzinga.com. Benzinga does not provide investment advice. All rights reserved.