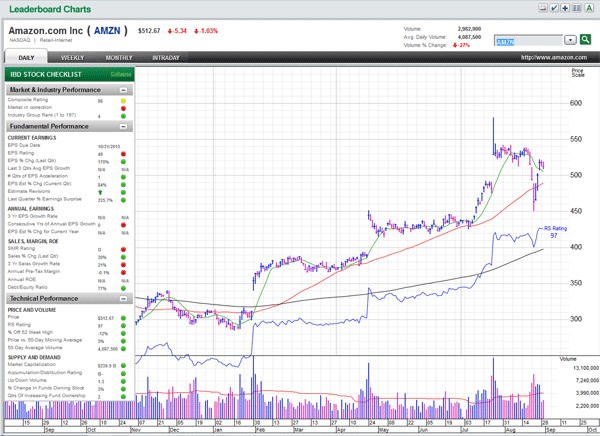 Streaming video is one of the fastest growing industries as "cord-cutting" consumers continue switching from TV networks to Web-based content. Amazon (NASDAQ:AMZN) and Netflix (NASDAQ:NFLX) were early market leaders and are widely expected to continue growing in the streaming market.
Today's Screen Of The Day is Estimate Beaters, stocks that beat earnings-per-share estimates by the widest margin in the latest reported quarter.
Amazon absolutely crushed EPS estimates, beating Wall Street's target by 236%. Netflix was no slouch either, topping views by 50% in its last report.
The streaming battle heated up Monday as Netflix dropped its online deal with major movie distributor Epix, three years after ending a similar agreement with Starz (NASDAQ:STRZA).
Netflix is increasingly relying on producing its own content, such as the Emmy- and...
More