Philly Fed hasn't missed for 4 months in a row since Feb 2012. Printing at 5 (against expectations of 7) the March Philly Fed data is the weakest since Feb 2014. Under the covers it was even uglier... Employees, Average Workweek, New Orders, Prices Received, and Shipments all plunged. Great news for the stock market bulls... yet another dismally bad data item to keep The Fed from hiking.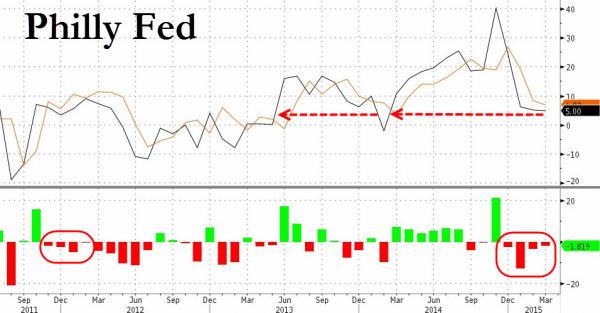 Every sub-index weakened dramatically...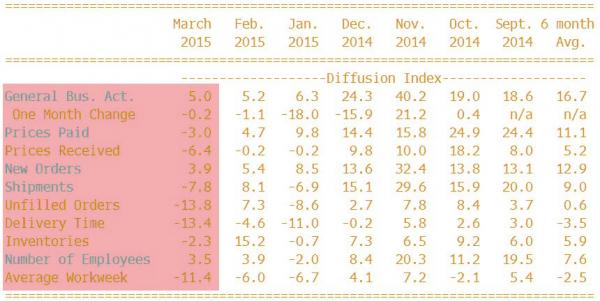 Shipments lowest since Sept 2012
Average Workweek worst since March 2013
Prices Paid Collapse...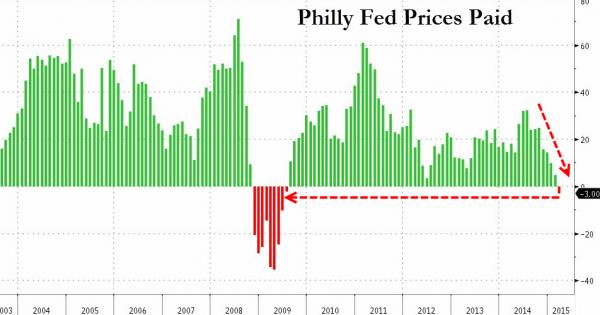 Prices received Collapse-er...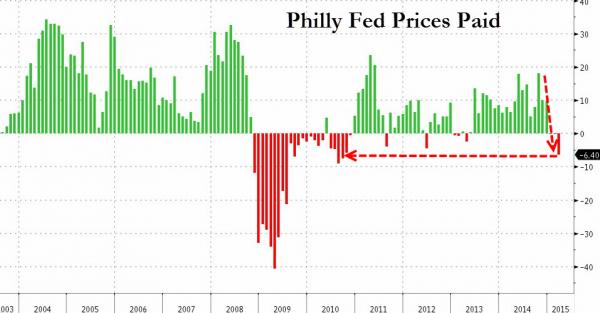 Not pretty!
Charts: Bloomberg