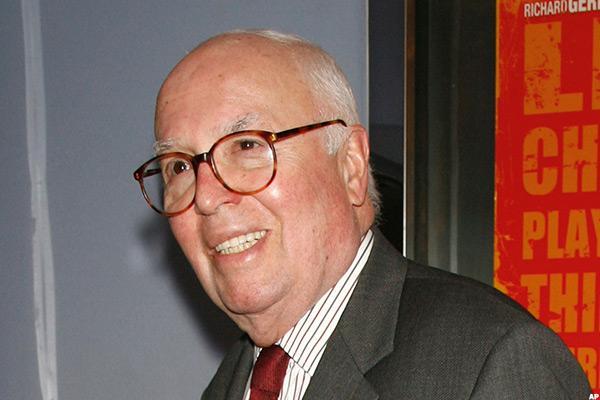 John Gutfreund, the former chairman and chief executive of investment bank powerhouse Salomon Brothers Inc., who was forced to resign following a 1991 Treasury bond scandal, died today at age 86.
The cause was pneumonia, according to his son John.
Gutfreund had been president of his own low-key financial consulting firm, Gutfreund & Co., since 1993. He was best known, however, for his decade atop Salomon Brothers from 1981 to 1991, during which he -- or perhaps the firm, as reports say both -- earned the sobriquet King of Wall Street from BusinessWeek.
STOCKS TO BUY: TheStreet Quant Ratings has identified a handful of stocks with serious upside potential in the next 12-months. Learn more.
Gutfreund first joined the firm in 1953, following two years in South Korea as a member of the military police. His father, Manuel, a meat distributor to New York restaurants and clubs, golfed occasionally with William Salomon of bond house Salomon Brothers & Hutzler, and Gutfreund joined the firm as a trainee in the statistical department for $45 a week, according to New York magazine.
Gutfreund became a municipal bond clerk and by 34 made partner. By the time he became managing partner in 1978, succeeding Billy Salomon, the firm had evolved from a focus on making markets in government bonds to trading in general. Salomon Brothers also pioneered new products such as mortgage-backed securities, closely associated with Lewis Ranieri.
In 1982 Gutfreund sold Salomon Brothers to commodities trader Phibro Corp., and he quickly took advantage of a struggling commodities market and surging stock market to take control of the unified company. By 1985, he had sold off much of the commodities operation and renamed the company Salomon Inc.
Net income hit $557 million in 1985, and the firm hatched plans to move from downtown Manhattan to a new development in midtown at Columbus Circle. Salomon grew to become the...
More