Advanced Micro Devices, Inc. is set to report its Q2 earnings next week. Will an earnings beat lift AMD stock?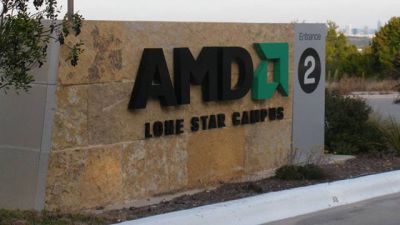 AMD (NASDAQ:AMD), the Sunnyvale, California-based chipmaker is set to report its Q2 2017 earnings after the market close on 25th July 2017. Shares of the Dr. Lisa Su led company have had a volatile 2017, trading in a range from $9.7 to $15.55 a share. AMD stock closed the last trading session at the higher end of this range, at $13.8 a share, up 21.7% year-to-date (YTD), outperforming the Nasdaq Composite (INDEX:COMPX), which is up 18.7% over the same timeframe. With the Q2 earnings report less than a week away, will the earnings announcement serve as a trigger for a breakout in AMD stock price?
Given the recent news of AMD capturing meaningful CPU market share, the upcoming earnings report will attract a number of eyeballs. With favourable technicals supporting AMD stock price, a solid earnings beat accompanied by a strong guidance could send AMD stock higher, following the range bound trading activity over the last few months.
AMD Q2 2017 Earnings Analyst Expectations
The current Wall Street consensus expects AMD to report a non-GAAP loss of 1 cent per share on revenue of $1.157 billion, implying a 13% year-over-year top line growth and an EPS improvement of 4 cents over the year-ago quarter. The revenue consensus number is slightly above the AMD management's guidance of 17% (+/- 3%) sequential growth, which implies a revenue of $1.51 billion at the mid-point.
As we had written in our post earnings commentary following the Q1 report, a number of analysts were apparently disappointed with the non-GAAP gross margin guidance of 33%. However, a 33% gross margin will represent a 194 bps improvement over Q2 2017, which indicates that AMD is moving in the right direction, as far as its goal of improving its...
More