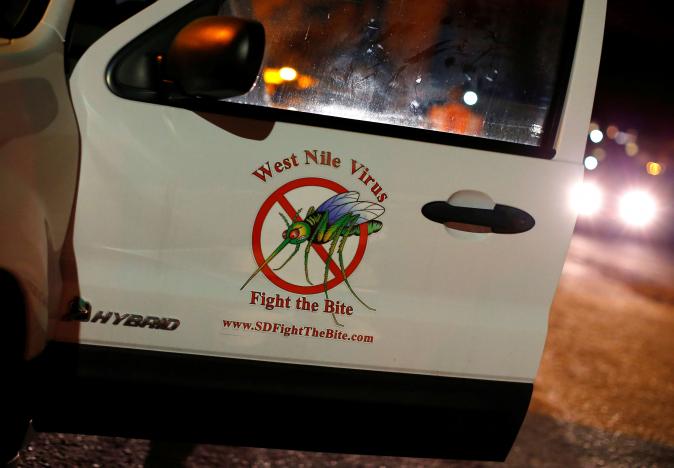 Over Wynwood, the Miami neighborhood where Zika gained a foothold in the continental United States, low flying planes have been spraying naled, a tightly controlled pesticide often used as a last resort. It appears to be working, killing at least 90 percent of the target mosquitoes.
Across the Biscayne Bay in Miami Beach, wind and high-rise buildings make aerial spraying challenging. So, the effort in the popular tourist destination has focused on ground-sprayed pyrethroids - pesticides that are safer but don't always work.
The arrival in Florida of Zika, a virus that can cause a crippling birth defect known as microcephaly, has drawn into focus the limitations of the U.S. mosquito control arsenal.
Larvicides reduce future populations relatively safely. But for use against the mature mosquitoes that spread disease, only two classes of pesticides are approved. Each has drawbacks.
Organophosphates, such as naled, are effective. But there are strict controls to limit risk. Pyrethroids are safer but have been used so much that mosquitoes, in many places, are immune.
"That's really the weak link in much of the United States," said Michael Doyle, director of the Florida Keys Mosquito Control District. "We're kind of caught off guard."
DENGUE PREVIEW
Doyle led a 2009 effort against a dengue outbreak in South Florida, the first in the United States in nearly a century. Authorities threw everything they had at the Aedes aegypti, the same mosquito that carries Zika: backpack fogging, door-to-door yard inspections looking for watery breeding sites and larvicide spraying.
Still, 88 people were infected before the virus was brought under control more than two years later, and there continue to be...
More