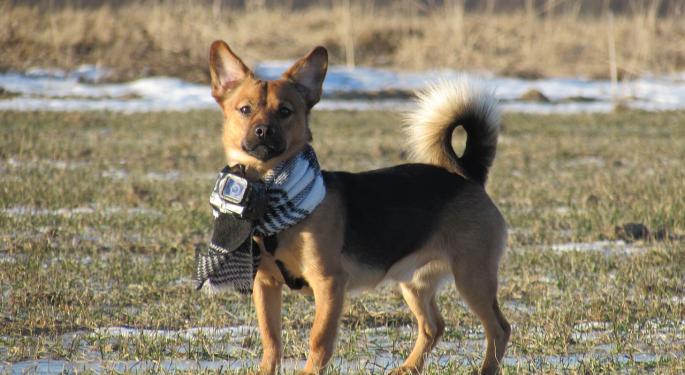 Shares of GoPro Inc GPRO 3.9% have plummeted (roughly 50 percent) since mid-August, as the beating of momentum stocks continues.
In a blog post published Friday morning, the Steady Trader's head of investment strategy, Serge Berger, explained that GoPro and "a few other momentum darlings held up the broader market into mid-August."
However, when those stocks began to decline, the whole market caved, and this led to a vast volatility spike.
The GoPro Play
Having said this, the expert assured the selling in GoPro's stock increasingly seems to be overdone, "and a good-sized oversold bounce if not bottom-building could soon take place."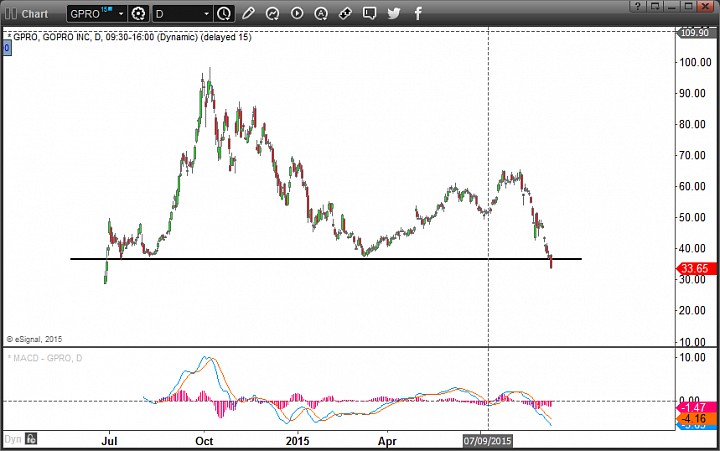 The chart above goes back to the company's IPO date in the summer of 2014. Following an initial robust rally into October 2014, the stock peaked and has since...
More