Japanese consumer electronics giant Sony has said it expects to record much bigger losses because of its struggling mobile business.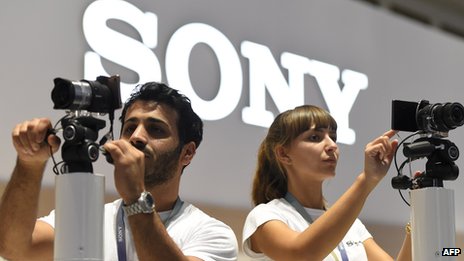 For the full year to March 2015, Sony now expects a full year loss of 230bn yen ($2.15bn; £1.3bn) compared with a previous estimate of 50bn yen.
The firm has cut forecasts for sales in its smartphone business as it faces competition from Apple and Samsung.
Sony has been reorganising its business in recent years.
The company said in a statement its latest plan had been "modified to address the significant change in the market and competitive environment of the mobile business."
Under chief executive Kazuo Hirai - who took charge in 2012 - Sony has sold off parts of the business deemed not central to the company's operations, in an attempt to return to profitability. That included the sale of its US headquarters building in New York, for more than $1bn, and the "Sony City Osaki" premises in Tokyo.
And in its search for new revenues, earlier this month the company unveiled a new range of smartwatches and launched a smartphone that will allow gamers to integrate the device with its PS4 playstation console.
Source: http://www.bbc.com/