S&P 500: Here's The World's Most "Calming" Investment Chart by Frank Holmes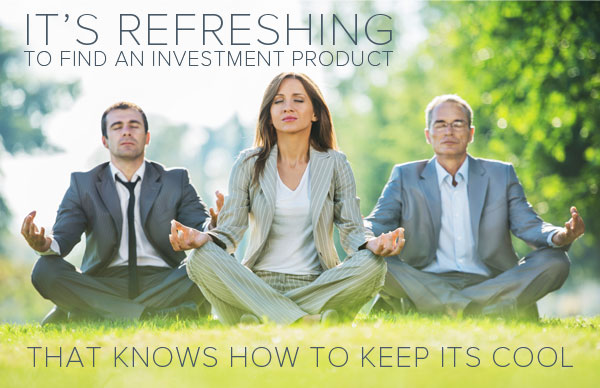 The Shanghai Composite Index has tumbled close to 40 percent since hitting a seven-year high in June. The S&P 500 Index dipped into correction territory after a spectacular six-year bull run. And the Chicago Board Options Exchange SPX Volatility Index—popularly known as the VIX—spiked dramatically last month.
Many investors are starting to feel cornered, with fewer and fewer "safe haven" assets to turn to.
That's why, with so much drama in global markets right now, it's refreshing to find an investment product that knows how to keep its cool.
Minimal Share Price Fluctuation
Take a look at the following chart. Some people might find it boring. Fair enough. I prefer to call it "calming,"...
More