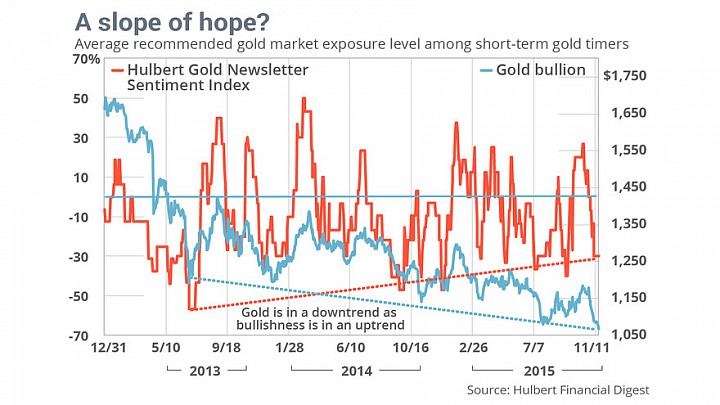 CHAPEL HILL, N.C. (MarketWatch) — Gold's likely direction in coming weeks is down, according to contrarian analysis.
That's because contrarian investors are still not detecting the widespread pessimism and despair that signals a tradeable low is at hand. That's surprising, since gold has fallen nearly $50 so far this month. Such a decline, coming as it does in a bear market that has already lasted more than four years, normally would lead the gold timers, en masse, to throw in the towel.
But they haven't, even as investors themselves are abandoning gold at a reportedly "startling rate." Until the gold timers become a lot more bearish than they are now, contrarians are patiently sitting on the...
More