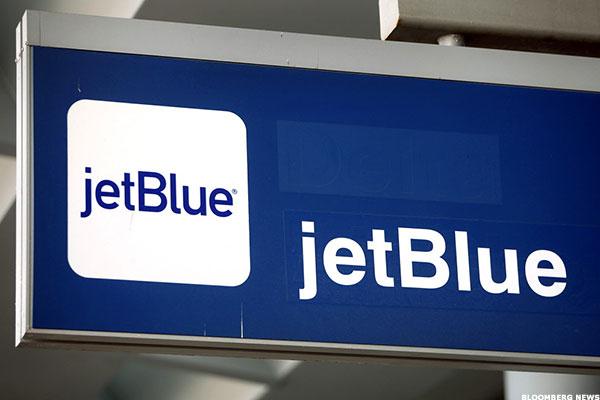 NEW YORK ( TheStreet) -- JetBlue (JBLU - Get Report) shares got a downgrade from JPMorgan on Tuesday after the carrier reported that September unit revenue came in at the low end of previous guidance.
Minutes after the opening bell, shares were trading at $25.58, down $1.28.
In a September traffic report issued late Monday, JetBlue said preliminary passenger revenue per available seat mile for September gained 1% from the same month a year earlier.
Must Read: American Airlines' Charlotte Hub Is Fourth in World for Connectivity
"This result puts JBLU at low-end of its unit revenue guidance that was provided one month ago, on September 11," wrote Credit Suisse analyst Julie Yates, in a note issued late Monday. "With the stock up 69% YTD, we...
More