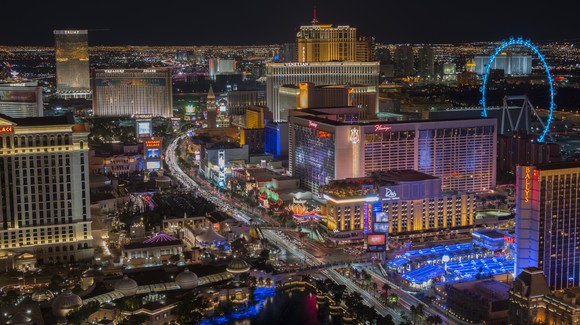 The day of reckoning may finally be here for Caesars Entertainment (NASDAQ:CZR) after a judge ruled the company will have to face $11 billion in bondholder lawsuits. While the fate of Caesars' complex web of companies is not set in stone, it's much more likely that the entire entity will end up in bankruptcy. That's something I've been saying was a possibility since the company went public more than four years ago. Here's a look at why investors won't want to put their money anywhere near this company.
Debt finally sinks Caesars Entertainment
Since early 2015, Caesars Entertainment's largest subsidiary, Caesars Entertainment Operating Company, or CEOC, has been in bankruptcy. That isn't changing with the latest ruling -- what's moving forward is lawsuits questioning the creation of CEOC in the first place.
I went into detail about the transaction here, but the short story is that in 2013, Caesars Entertainment created a "Good Caesars" with some of the company's best assets and a reasonable amount of debt, and a "Bad Caesars" dominated by poorly performing regional gaming assets and a majority of the debt balance. Bad Caesars was the soon-to-be-bankrupt...
More