"Exceptionally" optimistic, "exceptionally distracted" ignorance, or "exceptionally blind" faith?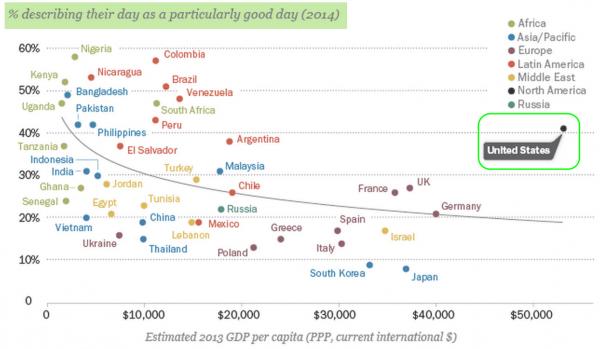 Americans are also more upbeat than people in other wealthy nations when asked how their day is going. While we ask this question to help respondents get more comfortable with the interviewer, it provides a glimpse into people's moods and reveals a slightly negative correlation between those saying the day is a good one and per capita gross domestic product.

 

About four-in-ten Americans (41%) described their day as a "particularly good day," a much higher share than those in Germany (21%), the UK (27%) and Japan (8%).
*  *  *
We can only assume that the stock market was soaring at the time...