EUR/USD has been bearish since failing to break 1.40, and it is now threatening to clear below 1.36.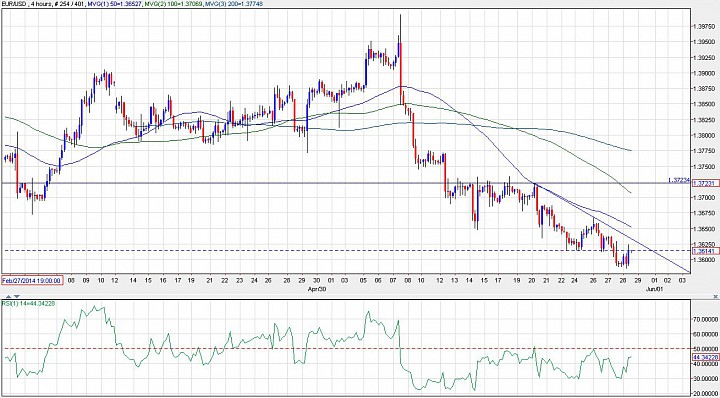 (eurusd 1.36)
As we get started in the 5/29 US session, price has bounced back above 1.36. In the 4H chart, you can see that this bounce is so far insignificant. 
If the market is bearish, it should hold below 1.3650, preferably with price holding below a new falling trendline. 
The 4H RSI should hold below 60, or preferably the common resistance at 50 so far. A break above 1.3670, then opens up the 1.3720-30 resistance area, which neutralizes the mode. A break above 1.3775 might be needed to revive the bullish outlook. 
At this point the bearish outlook has the 2014 low near 1.3480 in sight.