Treasury yields are tumbling once again (10Y at 2.25%, the lowest since June 29th) - as more weak US macro data is compounding Yellen's dovish tilt from last week. As bond yields began to tumble, so stocks rolled over and VIX jerked above 10...
10Y Yields have retraced exactly 50% of the post-hawkish-Draghi swing higher...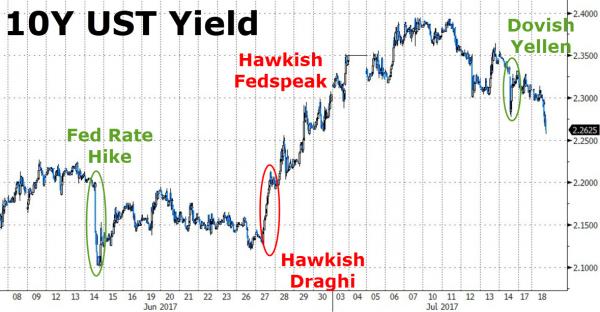 Notably UST bonds relationship to Bunds has broken down in the last week...
And while yields are testing the lows of the day, stocks are rebounding.. because that's what they do...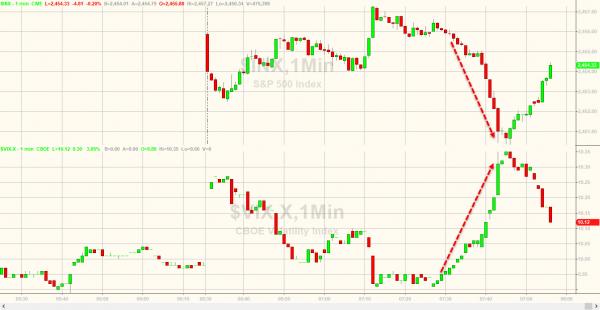 Nasdaq remains the only major index in the green for now...