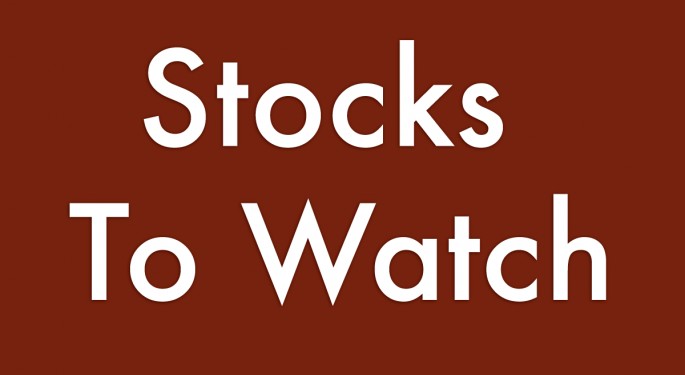 Some of the stocks that may grab investor focus today are:
Before the markets open, Archer Daniels Midland Company ADM is estimated to report its quarterly earnings at $0.46 per share on revenue of $16.21 billion. Archer Daniels Midland shares slipped 0.05 percent to close at $43.57 on Monday.
Tenet Healthcare Corp. THC reported downbeat earnings for the third quarter and issued a weak earnings forecast for the fourth quarter. Tenet Healthcare shares dropped 8.12 percent to $18.11 in the after-hours trading session.
Analysts are expecting Kellogg Company K to have earned $0.87 per share on revenue of $3.28 billion in the latest quarter. Kellogg will release earnings before the markets open. Kellogg shares gained 0.67 percent to close at $75.13 on Monday.
Find out what's going on in today's market and bring any questions you have to Benzinga's PreMarket Prep.
Anadarko Petroleum Corporation APC posted a wider-than-expected loss for the third quarter on Monday. Anadarko Petroleum shares fell 2.42 percent to $58.00 in the after-hours trading session.
© 2016 Benzinga.com. Benzinga does not provide investment advice. All rights reserved.