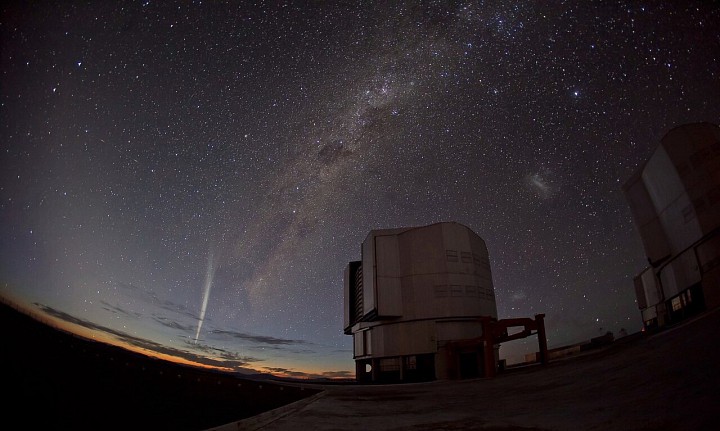 Every year, from around July 17 to August 24, our planet Earth crosses the orbital path of Comet Swift-Tuttle, the parent of the Perseid meteor shower. Debris from this comet litters the comet's orbit, but we don't really get into the thick of the comet rubble until after the first week of August. The bits and pieces from Comet Swift-Tuttle slam into the Earth's upper atmosphere at some 210,000 kilometers (130,000 miles) per hour, lighting up the nighttime with fast-moving Perseid meteors.
Made of tiny space debris from the comet Swift-Tuttle, the Perseids are named after the constellation Perseus. This is because the direction, or radiant, from which the shower seems to come in the sky lies in the same direction as the constellation Perseus, which can be found in the north-eastern part of the sky.
The Perseids should put out a few dozen meteors per hour in the wee hours of the mornings of August 11, 12 and 13. A new moon on August 14, 2015 will create perfect conditions for watching the meteor shower.
You need no special equipment to enjoy this nighttime spectacle. You don't even have to know the constellations. But you'll definitely want to find a dark, open sky to fully enjoy the show. It also helps to be a night owl. Give yourself at least an hour of observing time, for these meteors in meteor showers come in spurts and are interspersed with lulls.
The Perseids can be seen in the Northern Hemisphere. Look between the radiant, which will be in the north-east part of the sky and the zenith (the point in sky directly above you).
Meteors, or shooting stars, are easy to spot, all you need is clear skies and a pair of eyes. Find a place as far away as possible from artificial lights, bring something to sit or lie down on. Star gazing is a waiting game, so get comfortable and get ready to enjoy the show!