Brent crude prices eased 0.7% to $49.61/bbl last week as Iranian sanctions relief proceeds toward fruition.  WTI crude gained nearly 2% as the 2nd largest speculative short position since 2006 in NYMEX futures and options leaves the prompt market significantly unbalanced and extremely susceptible to upside catalysts.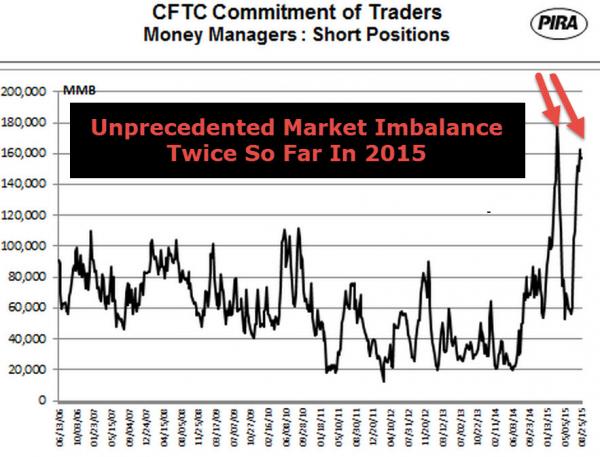 The current spike in money manager short position (136 million barrels at last count) is second only to the 178 million barrel short that occurred in March of this year which caused both the initial plunge to $45/bbl as well as the subsequent rally back to the $60 level.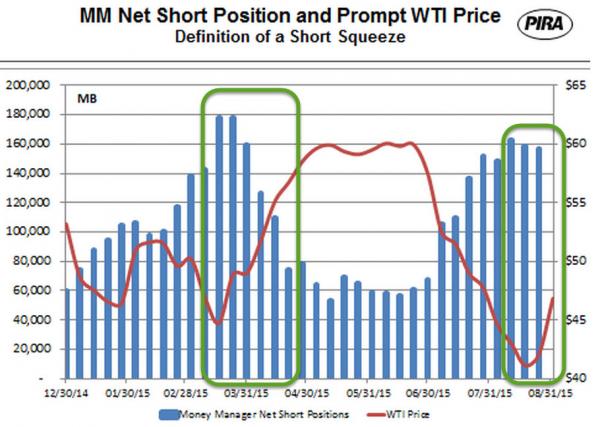 Recent history suggests that despite weak fundamentals, crude prices are more likely to rise further before falling again.
h/t Alpman