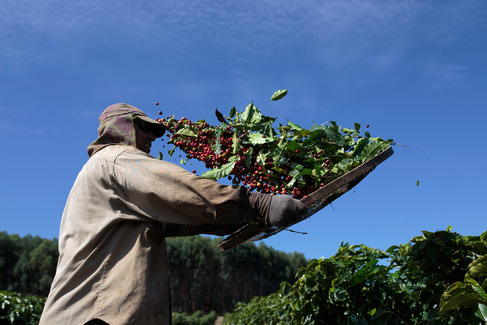 Crop needs to rise by 50 million bags in 10 years, Illy says
The coffee-drinking world needs another Brazil, the world's top grower and exporter of the beans, if it's to avoid a shortage.
Rising consumption, especially in emerging markets, means global production will have to rise by an extra 40 million to 50 million bags of coffee in the next decade, said Andrea Illy, the chairman and chief executive officer of Illycafe SpA, a roaster based in Trieste, Italy. That's more than the entire crop of Brazil.
Throw in the looming threat of climate change, as well as low prices that are discouraging farmers from increasing output, and you've got a potential problem. It's something producers, government officials and industry representatives are trying to tackle this week at the Global Coffee Forum in Milan.
"Sooner or later, in months or years, we'll have to make a bold decision about what to do,"...
More