What happened
Shares of natural and organic packaged foods producer Hain Celestial Group Inc. (NASDAQ: HAIN) are down 10.4% at 1:14 p.m. EST on Feb.13 following a late-Friday Securities and Exchange Commission filing. According to the filing, the company will not be reporting its quarterly report for the period ended Dec. 31, 2016. This marks the third consecutive quarter in which Hain has not filed financial or operating results with the SEC.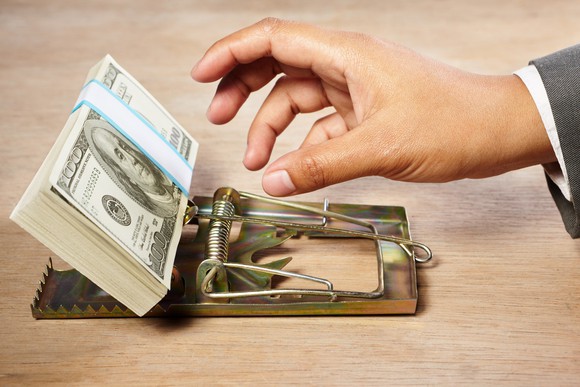 Image source: Getty Images.
So what
This all started back in August 2016, when Hain issued a press release saying that it was delaying the release of its fourth-quarter and fiscal year 2016 financial results. According to that release:
During the fourth quarter, the Company identified concessions that were granted to certain distributors in the United States. The Company is currently evaluating whether the revenue associated with those concessions was accounted for in the correct period and is also currently evaluating its internal control over financial reporting.
In November, the company issued another press release, saying that the audit committee on its board of directors had concluded an independent review of the specific concessions mentioned in the quote above and "found no evidence of intentional wrongdoing in connection with the Company's financial statements." However, this review was limited to just the transactions...
More