Trump's determination to build that wall even if it means shutting the government is hurting XIV and giving VXX a spike. Buy XIV.
Alibaba (BABA) a clear stock to accumulate. This group posted that months ago. Hold.
SNAP a long-time bearish idea. But trade the bounce with PT $15+
Watch AAOI.
$AAOI
, APPLIED OPTOELECTRONICS INC / H1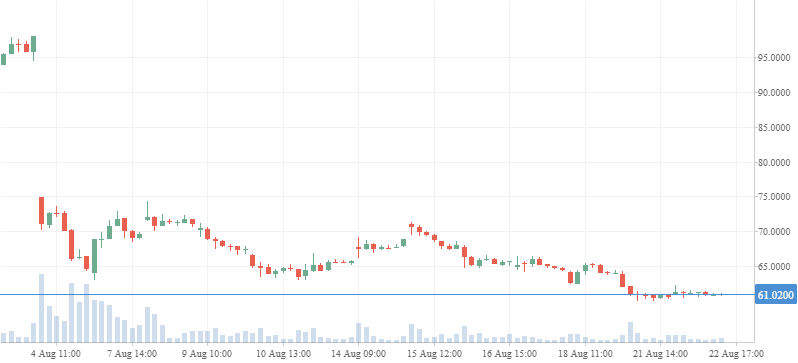 Watch CREE fall below $20. If it does not, buy the bounce but don't get stuck bag holding this stock.
Hold AAPL, ATVI.
Buy the dip on MOMO.
In the biotech sector, SGYP, EXEL, ACAD are all due for a bounce.
TEVA has yet to bottom. Hold.
VRX is fundamentally getting better as debt falls.