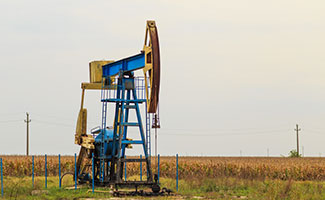 The headlines reacting to OPEC's April Oil Market Report generally read "OPEC concerned about global oil demand" and as such, oil prices traded down slightly on April 13, despite an overall positive market.
Well, I'm concerned about global oil demand also, so I thought I better read their report. Clearly, the commodity never performs well in the face of stagnant or shrinking economic activity – no commodity does – in fact, nothing does. Except maybe alcohol sales. In any case, I am concerned with exactly how worried OPEC was about global oil demand and by extension, global GDP growth. Guess what? It turns out that despite the green lobby's insistence, world economic activity is strongly reliant on hydrocarbon consumption and vice versa.
Anyway, what I found in the report was not so much concerns about GDP growth in various regions of the world, although these are expressed and reviewed, but rather the underlying prediction of a massive rebound in oil and gas activity during the second half of 2016! By extension, for non-OPEC production to rebound, the cartel must be assuming much higher oil prices beginning, well, about now.
Is this foreshadowing that a big production cut deal will come out of the Doha Qatar meeting this weekend? Probably not. In any case, I keep thinking, what if OPEC told us oil prices were going up sharply, but they buried the news deep in an 85 page report and nobody noticed?
Maybe they did. However, the fact is OPEC did not mention surging oil prices or sharp increases in exploration and production activity in their report, but they implied it. As subtle as the implications were, those commentators that managed to read only the first page summary of the report failed to grasp its true meaning. But in fact, to make the numbers add up, the only explanation is that OPEC is very bullish on both oil prices and oil service activity. Let me explain.
First it's necessary to set the backdrop by reviewing oil and gas fundamentals at a 50,000 foot level. Overall, OPEC is expecting that global growth in oil demand (really all liquids demand) in 2016 will average 1.2 million barrels per day (mb/d). That is, demand will average 94.2 mb/d vs the 93 mb/d average in 2015.
These estimates are pretty much in line with other analysis like the IEA's Oil market report (95 mb/d) and represent a slowdown in growth from the 1.5 mb/d increase seen 2014 to 2015. Demand growth is predicated on a global GDP growth rate of 3.1 percent vs 2.9 percent world GDP growth rate in 2015.
Why OPEC estimates stronger GDP growth but slowing oil demand growth is another question altogether. Setting that aside, OPEC notes stability in first quarter PMI numbers in the U.S., weak, but respectable numbers in Europe and Japan, improving numbers in China and India, etc to support its GDP assumptions…OK I won't argue. Clearly the risk to 2016 oil demand lies squarely in how reality aligns with these expectations…once again, no surprise there.
So, how do the world's oil producers – battered and bloodied by an 18 month drop in prices - supply the additional 1.2 mb/d of oil the world is expected to burn in 2016? That is the $100 billion dollar question and this is where the fun starts! Why $100 billion? Because that is the magnitude of the reduction in investments in oil and gas development that companies have announced for 2016 relative to 2015.
What about private companies and other countries that don't report to shareholders? Good question, but no doubt they are spending less in 2016 than 2015.
So here is where I start to sense that OPECs monthly oil market report and reality have, let's say, diverged onto different paths. OPEC details how production is essentially falling all over the world after achieving strong growth in 2015. In particular, non-OPEC supplies grew by 1.5 mb/d to reach 57.1 mb/d in 2015. In 2016, noting the aforementioned large drop in CAPEX and the corresponding rig count, non OPEC production is expected to fall by nearly 800,000 bpd.
In both cases, U.S. tight oil is leading the way. In particular, U.S. tight oil volumes are falling the fastest. They note that in March, these volumes are expected to be down over...
More