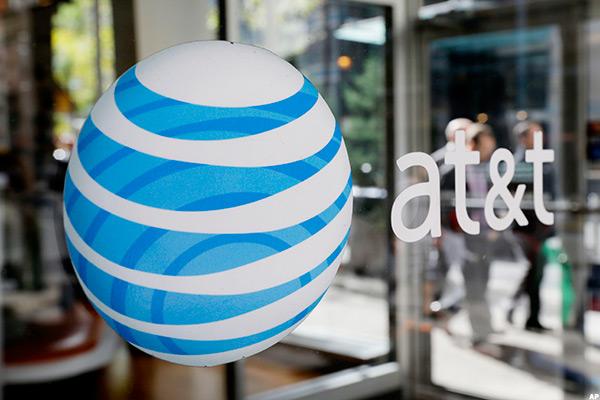 Its shares are at 52-week highs, but telecommunications giant AT&T (T - Get Report) seems dialed in for even more gains in the quarters and years ahead. Let's take a look how to trade the stock in the short term, though, based on Tuesday's earnings report, which is due after the market close.
AT&T shares closed Monday at $38.21, up 0.37%. The stock has risen 11% year to date and 13% in the past six months, besting the S&P 500 (SPX) index during both spans.
Even so, AT&T shares are cheap. From a fundamental perspective, the stock is priced at just 16 times trailing earnings, compared to a price-to-earnings ratio of 21 for the average stock in the S&P 500 index.
It's also attractive from a technical perspective. Take a look at the black arrows on the chart, courtesy of TradingView.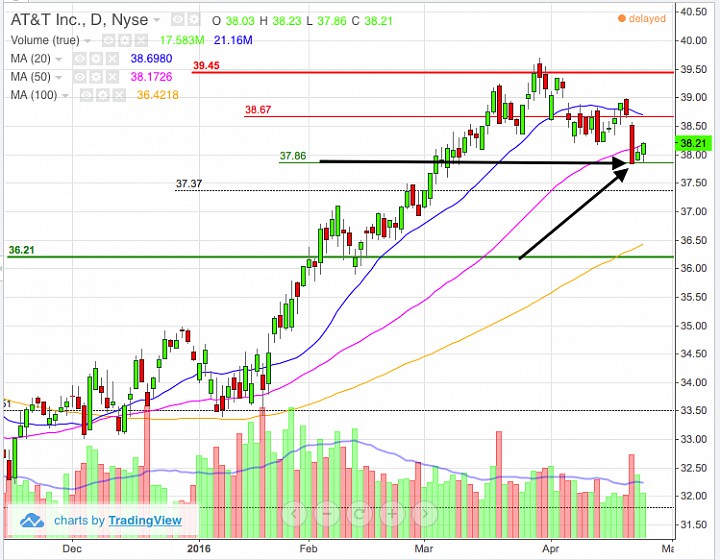 As AT&T stock has risen, the shares have...
More