8x8 provides voice over Internet Protocol and software as a service communication solutions in cloud for SMB. The company's stock price grew up more than 36% over the last year. The market of communication software becomes more and more crowded. Let's check the operating and financial metrics in order to define if this stock has any upside potential.
<!== INSTRUMENT %% %1440% ==!>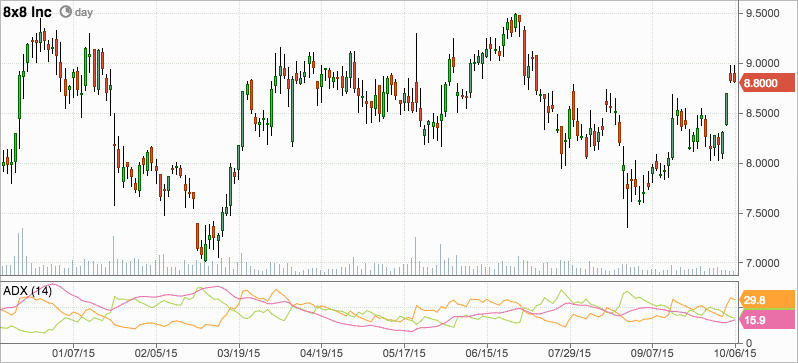 Number of customers is growing: 3y CAGR is around 16%. The company increased the number of customers from 32,242 as of March 2013 to 41,261 as of March 2015. The company has a very attractive for SMB pricing model. 8x8 helps the companies to reduce the telecom costs via the VoIP and its software;
Average revenue per account is growing as well. As of March 2013 the company's ARPA was around $2.9K and it grew up to $3.6K as of March 2015. The company is always developing its products and trying to customize existing ones;
The company has significantly increased its marketing expenses from 43.91% as % of revenue to 49.61%. Customer acquisition cost grew up 104% over the last year. It is the result of geographical expansion and attracting mid-market clients.
I prepared the DCF model for 8x8 as well, you can check it here.