Key for Investors: Analyzing the MarkWest-MPLX Merger
Distribution guidance
In the last part of this series, we saw the integration opportunities for the combined MPLX LP (MPLX) and its sponsor Marathon Petroleum (MPC). In this part, we'll look at the distribution guidance for the combined entity.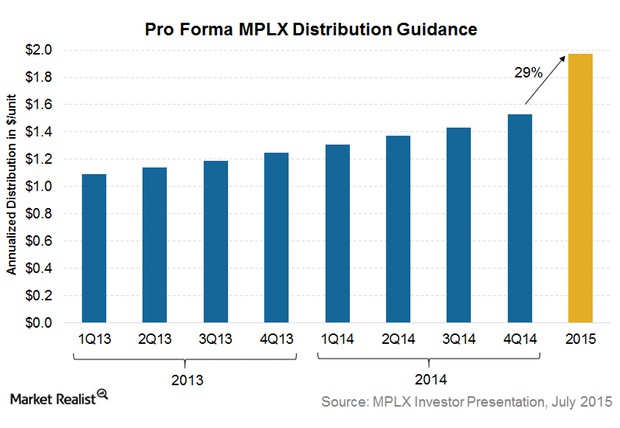 According to a recent press release, "MPLX affirms its anticipated distribution growth of 29 percent this year and expects a ~25 percent compound annual distribution growth rate for the combined entity through 2017, with the capacity to support a peer leading distribution growth profile for an extended period of time thereafter."
According to Gary Heminger, CEO of Marathon Petroleum, "The strategic combination with MarkWest would result in a large cap, diversified...
More