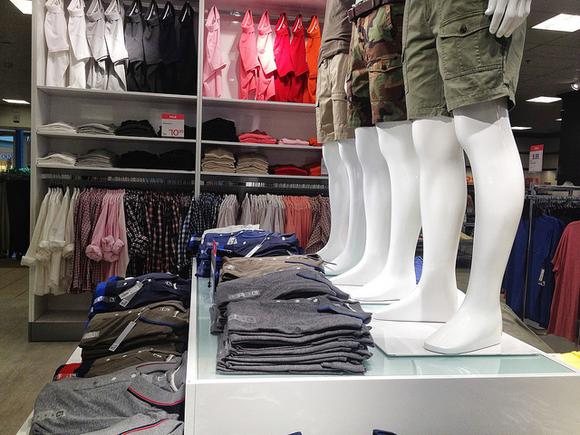 Clothing comprises such a large percentage of J.C. Penney's revenues, as well as the revenues of other retailers, that Amazon.com's entrance into the private-label segment should be a concern to the industry.
J.C. Penney (NYSE:JCP) finally got Wall Street to recognize its turnaround is real, but Amazon.com (NASDAQ:AMZN) may be positioning itself to cause all those gains to unravel. The e-commerce giant has quietly launched a sideline business that, if it catches on, could disrupt the department store chain's recovery, and maybe even take a few others down with it.
A private affair
Amazon is entering the private-label clothing business. The industry site Internet Retailer was able to find trademark applications for six of Amazon's seven clothing brands that date back a year, and an analyst at KeyBanc highlighted their rollout in late February, with a research note indicating the segment's "low barriers to entry, size and significant competitive set make this an attractive category for Amazon."
And that's got to be a concern for J.C. Penney, and, really, other retailers, including Macy's (NYSE:M), Kohl's (NYSE:KSS), and even Wal-Mart (NYSE:WMT)...
More