The GBP/CAD has a strong run in November, rising from 1.66 all the way to 1.75, but has cooled of late.
<!== INSTRUMENT %% %240% ==!>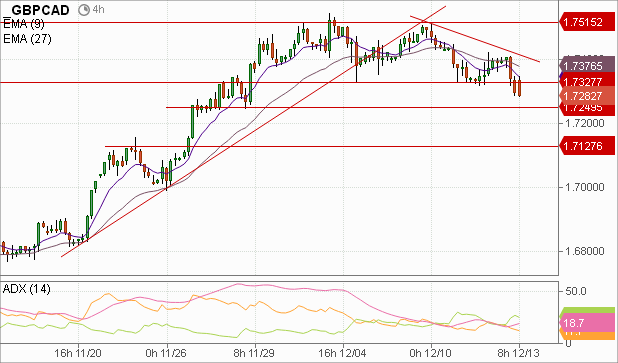 After a 2-week period of consolidation we now see the pair falling through a pretty important support at 1.7330.

This could open up the possibility of a move down towards 1.7130, a resistance level that was cleared during the upswing.
This seems to be more a GBP weakness based move, as one of the key catalyst for strength in the CAD would be a stronger US crude oil pirce - but that oil benchmark was actually weaker today.

Therefore, we should probably be looking for where this pullback/retracement ends, in order to set up for longing this pair from a lower level.