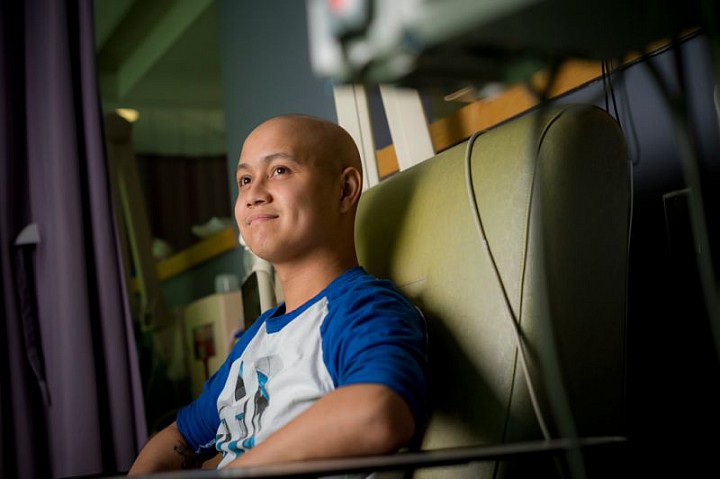 Sometimes, a cancer patient just knows when enough is enough. Robert Legaspi, 27, was diagnosed with acute lymphoblastic leukemia (ALL) when he was 9 years old. Since then, his cancer has recurred several times. The chemotherapy regimens have been long and brutal, and it's taken two years each time for him to get back into remission.
When Legaspi's cancer returned for the fourth time earlier this year, his oncologist, Dr. Ted Ball at Moores Cancer Center at UC San Diego Health, asked him if he'd be interested in trying an experimental new treatment that would harness his own cells to fight the cancer.
Ball expressed to Legaspi that there were some potential serious side effects in this treatment including neurotoxicities.
Earlier this month, it was revealed that after a different trial from another company for the same kind of treatment, three patients died from cerebral edema (brain swelling), posing a potential roadblock to a very promising treatment.
But Legaspi was undaunted by the risks. He immediately enrolled as the first participant in the clinical trial at UCSD of an immunotherapy called CAR-T, which engineers the body's T cells to recognize and kill cancer cells. The trial is sponsored by Kite Pharma (KITE), a biotechnology company in...
More