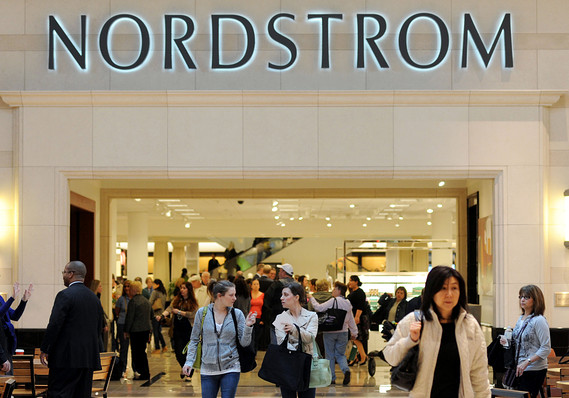 Nordstrom Inc. stock was down 1.6% in Tuesday trading after it was downgraded to neutral from buy at Citigroup, with analysts expressing concern that the luxury retailer will have trouble competing with promotions at down-market rivals.
Nordstrom's JWN, +1.23% inventory levels were "fairly lean" going into the fourth quarter, said Citigroup. However, apparel retailers as a whole are faced with tons of merchandise that has had trouble selling over the past few months because of unseasonable weather.
"Nordstrom is not set up to be a promotional retailer, and while it has altered promotional strategy somewhat over the last couple of years, it is tough to counter mid-tier competitors that frequently offer 50% to 70% sales," analysts wrote...
More